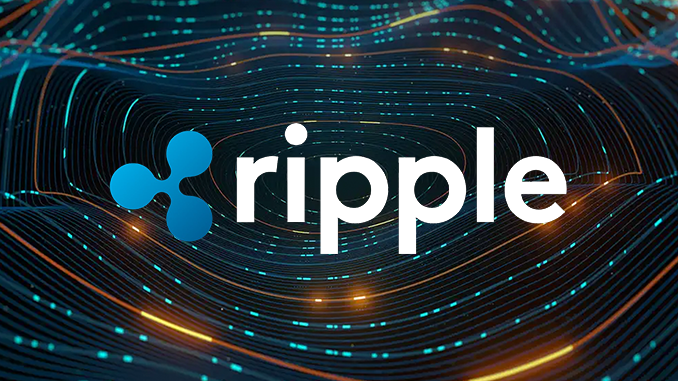 Out of a nervous overall crypto market, Ripple (XRP) is currently standing out with a 29 percent weekly gain. Is there news from the proceedings with the U.S. Securities and Exchange Commission SEC or what is behind the rally?
Ripple (XRP) is currently trading at just under 0.49 U.S. dollars, marking a new annual high for 2023. Over the past seven days, XRP has recorded a plus of 29 percent and thus clearly set itself apart from the nervous trends on the overall market. Already in the previous week, Ripple had momentum of its own on its side, and logically, the eyes in the situation are focused on the ongoing court case of the US Securities and Exchange Commission against XRP. But there the wait continues for a ruling that will decide whether XRP will be approved for the US market.
Blockchain data, meanwhile, show that parallel to the price curve, other indicators also speak for optimism in XRP. The number of daily transactions on Ripple recently reached 2.3 million, the highest in 16 months. At the same time, the number of XRP addresses is approaching the 5 million mark. Among the controversial XRP large investors ("whales"), those who are increasing their XRP holdings are currently in the majority, according to Whale Alert. Do market participants perhaps have inside information on when the court in New York will rule on Ripple vs. the SEC and in which direction?
Crypto lawyer John Deaton writes on Twitter that the ruling may be expected this week. Regardless, Deaton believes XRP is currently the cryptocurrency with the most attractive risk/reward ratio. If Ripple loses, the company will appeal and nothing will change much for now, Deaton said, citing an XRP price of $0.45. But if the SEC takes a beating and XRP can be traded and used in the U.S. without restrictions again, the way should be clear for a sustained price jump, Deaton oracles.
Conclusion: Ripple and XRP as a symbol of the crypto industry's fight with SEC
The dispute between the SEC and Ripple over XRP has evolved into a crypto industry resistance battle against overreaching regulation over the 27-month trial in New York. Even former Ripple critics like Ryan Selkis, founder of analytics firm Messari, tweets, "Ripple should win the overreaching SEC v. XRP case (…) to have the opportunity to compete fairly for global digital payments infrastructure." With this, he sums up the prevailing opinion among crypto advocates well – and yet it is still true: Investments in XRP are currently a bet on the future, a cold shower from the court could trigger hangover.
---