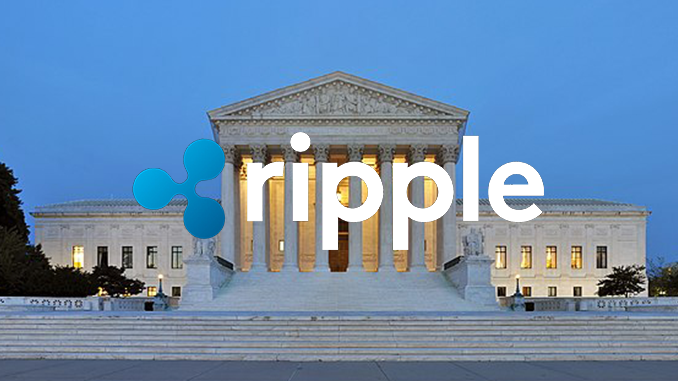 By November 30, the U.S. Securities and Exchange Commission (SEC) and Ripple (XRP) must deliver their preliminary final documents to the court in the case, which has been ongoing since December 2020. Will there be a settlement after all?
Among Ripple and XRP investors, more than a few are hoping that the mammoth proceedings with the US Securities and Exchange Commission (SEC), which have been going on for almost two years, will finally come to an end. Per Twitter, Australian legal expert Bill Morgan now sees November 30 as the foreseeable deadline after which the litigants will have to decide whether to continue working towards a verdict or to seek an out-of-court settlement after all. That's when both Ripple and the SEC must deliver their final documents to the court for now. Before these are then also to be published on December 5, the court, SEC and Ripple are negotiating whether passages are to be blacked out.
Morgan believes it is quite possible that the now famous "Hinman speech" will again be the focus. If the SEC wants to prevent Ripple from making public details about the genesis of the "Hinman speech," it may have to reach a settlement. Based on the "Hinman speech" and its preparations, Ripple apparently wants to prove that the SEC is not following a consistent course in dealing with cryptocurrencies. In 2018, Hinman, as a then SEC board member, had given Ethereum (ETH) a pass when it came to regulation, and Ripple believes such a privilege should also be afforded to XRP.
Back in September, trial observer and attorney Jeremy Hogan had predicted, using similar arguments, that a settlement between the SEC and Ripple over XRP could be closer than many expected. John Deaton, who represents XRP investors in the lawsuit, also took to Twitter to see the chances of a settlement depending on whether the SEC really wanted to risk its internal processes regarding regulation of Bitcoin and Co. becoming public and thus vulnerable to attack.
Conclusion: XRP in waiting – will Ripple and SEC settle?
There have been no indications or wordings from Ripple so far that would suggest that an out-of-court settlement with the SEC is being sought. Rather, a formal ruling is expected in H1 2023, but if the SEC is indeed signaling a willingness to compromise now, a rethink could begin to finally free XRP from the de facto ban in North America stemming from the SEC's lawsuit. But what the parties are discussing behind closed doors remains unknown. Thus, XRP remains in tepid position for the time being. However, investors should mark November 30 in their calendars and then pay attention to whether a settlement between Ripple and the SEC clears the way for a comeback of XRP.
---