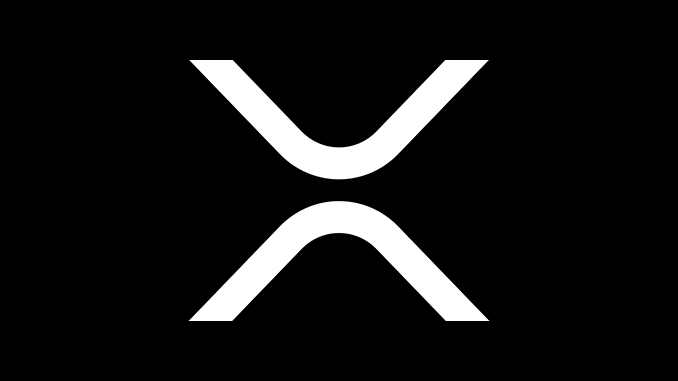 Tens of millions of dollars worth of Ripple (XRP) are currently on the move at leading crypto exchanges. Apparently, large investors are specifically covering themselves with XRP.
Ripple (XRP) is once again showing itself to be a grab bag before Christmas: this week alone, services such as Whale Alert repeatedly reported conspicuously large transactions for XRP; from the crypto exchange Binance alone, for example, almost 50 million XRP worth around 40 million US dollars flowed in three tranches to the Korean crypto exchange Gopax. Similar movements with XRP were also observed with the providers Bithumb and HitBTC. The price of XRP was not noticeably affected by these actions. But the analysts of Santiment are sure: At Ripple, so-called whales are currently stocking up their holdings.
Per Twitter, Santiment shows, "Ripple accounts with 1 to 10 million XRP have increased their balances in XRP by an average of 6 percent over the past three months, which translates into 200 million in combined U.S. dollars. From that perspective, the large-scale transactions make sense. Observers wonder, as they did with another XRP whale in early December, do large investors know more about how the SEC lawsuit against Ripple will play out in 2022 and draw optimism for the future from that?
Others suggest that XRP is in demand because of an impending airdrop of SOLO. SOLO is technologically built on Ripple's network and wants to direct liquidity into XRP towards DeFi. For this, SOLO should be distributed to holders of XRP, depending on individual account balances. The decisive snapshot is set for December 24 here.
Ripple in legal trouble – XRP surprisingly stable
XRP is currently trading at around $0.80 and has recovered from the shock of the XRP lawsuit in December 2020. The U.S. Securities and Exchange Commission (SEC) wants to collect at least 1.3 billion in damages from Ripple, because XRP had been sold without necessary approval. When this became known almost a year ago, the price of XRP collapsed to just over 0.20 US dollars. As a result of the SEC's lawsuit, XRP was first delisted on U.S. crypto exchanges and most recently in Canada as well. In this situation, XRP is holding surprisingly stable, even if clear reasons for this remain open.
Conclusion: XRP and the Whales – a never-ending story
Ripple (XRP) has always been accompanied by discussions aimed at whether whales can influence the price curve. This has long been hung up on co-founder Jed MacCaleb, who left Ripple and monetized his shares over the years. While MacCaleb has since been paid off in full, Ripple Whales continue to be watched mostly with suspicion on XRP. If one follows their strategies, the current price level of XRP seems attractive for purchases to one. Whether SOLO or a positive court decision for Ripple can lead XRP sustainably into the plus is nevertheless by no means a foregone conclusion.
---
Best place to buy Bitcoin and Ripple (XRP):