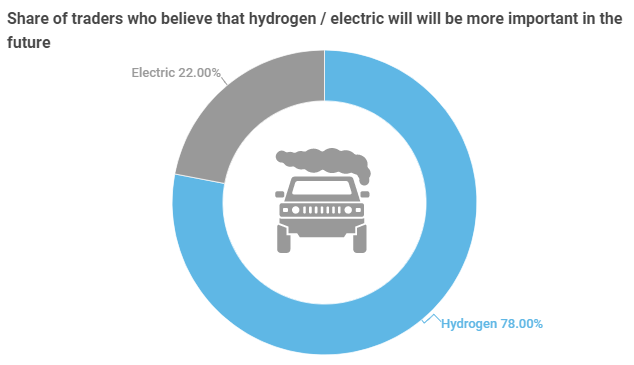 Russia plans to become a world leader in the hydrogen sector. The country sees great potential for exports to Europe in particular, with Gazprom estimating that the EU market will be worth €153 billion by 2050. The European Union is also intensifying its efforts in the field of hydrogen, as can be seen in a new infographic from Block-Builders.de. Stock market traders also believe in the potential for hydrogen, with relevant stocks among the big winners of the crisis. 
On 10th June, the German Federal Republic published their hydrogen strategy, which was well received by Russia, according to the German-Russian Foreign Trade Chamber (AHK). Russia is set to play a key role in this development. "Russia's participation in the global hydrogen market is not only significant for Germany, but also on a global scale. As the largest country in the world it has an enormous resource base with considerable energy potential and water reserves".
As the infographic shows, Russia plans to produce 15% of global hydrogen by 2035. It however still remains to be seen whether this will be achieved.
The controversial Nordstream 2 pipeline project could continue to play an important role in this regard. In the future, a mixed gas mixture with up to 70% hydrogen could be delivered along the pipeline, as reported in the "Handelsblatt".
Hydrogen: Fuel of the Future
Green hydrogen in particular will play an increasingly important role in the future. By the year 2050, this clean energy source is expected to meet 24% of the world's energy demand – a degree of penetration that is not possible without significant investment. The European Union plans to invest between €180 and €470 billion into renewable hydrogen between now and then.
High Premium for Hydrogen Shares
This promising trend is also causing surprises on the stock exchange floor. Since the start of the year, the price of shares in ITM Power has risen by 199%. Nel ASA also gained significantly in market value with a rise of 90.2%. The DAX and Dow Jones have fallen over the same period, placing hydrogen shares among the anti-cyclical crisis winners.
According to a survey by the Hausa "Logistra", 78% of brokers on the stock market believe that hydrogen vehicles are leading the race for the propulsion technology of the future. Only 22% think that Tesla & Co.'s electric vehicles have the upper hand.