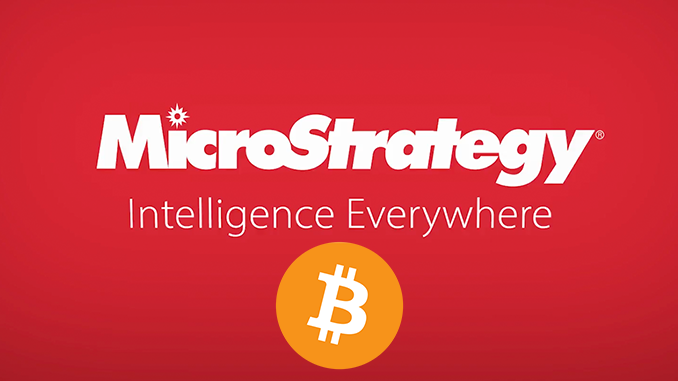 MicroStrategy, a US software company listed on the New York Stock Exchange, has acquired Bitcoin for just over $250 million. The reason given for this was to protect everyone against inflation and to provide good returns for its shareholders. MicroStrategy sees itself as a pioneer among large corporations.
The US company MicroStrategy has demonstrated a clear commitment to Bitcoin (BTC) as the currency of the future. According to a press release from MicroStrategy, 21,454 BTC for a total of more than 250 million US dollars have been purchased. This makes the software manufacturer and IT service provider the first listed company in the US to make public purchases of Bitcoin on a large scale. Investors welcomed the move, and MicroStrategy's share price rose by up to ten percent after the announcement.
Why does MicroStrategy rely on Bitcoin?
MicroStrategy explains its investment in BTC as part of its financial strategy. CEO Michael J. Saylor said the company's goal is to generate long-term returns for investors, and Bitcoin is a promising tool for many reasons. Internal analysis shows that the economic impact of the Covid-19 virus continues to pose significant risks. These include inflation, as governments around the world are putting together financial aid packages on an unprecedented scale. The situation could also have significant consequences for the chances of success of classic forms of investment and for the performance of Fiat, said Saylor.
Bitcoin as "digital gold" is well suited to hedge against these risks, according to Saylor. However, he also sees good opportunities for MicroStrategy to achieve higher profits through this investment than through investments in shares of other companies, for example. Since its launch more than a decade ago, Bitcoin has become an important new component of the global financial system. This can be seen, for example, in the familiarity, worldwide acceptance, vitality of the BTC ecosystem, technological stability and the dominance of Bitcoin among crypto currencies. Bitcoin is harder, stronger, faster and smarter than Fiat. Saylor anticipates "killer" potential for BTC in many categories of modern life and corresponding increases in value.
MicroStrategy itself was founded in 1989, and as online solutions became more widespread, it grew to become a company with more than 2,300 employees and annual revenues of around $500 million. MicroStrategy's profitable products are software and apps that help entrepreneurs and investors perform analysis by linking data and artificial intelligence. CEO Saylor is known for predicting the digital transformation of the business world earlier than others.
Conclusion: MicroStrategy is a good role model for private investors
MicroStrategy's argumentation for Bitcoin is consistent with the reasons that made BTC's triumphant success in recent years possible: Inflation protection through independence from central banks and monetary policy coupled with considerable profit opportunities through mass adaptation. The significance of these advantages of Bitcoin is further increased by the Corona crisis, says MicroStrategy, and thus hits the nerve. For private investors, it is a good sign when prominent U.S. companies publicly express their support and belief in Bitcoin. After all, this should generate successors, which in turn could benefit BTC's share price in the medium term. BTC is currently trading relatively stable above USD 11,000, which means that with a view to the all-time high of USD 20,000, there is still plenty of room for improvement even in shorter periods.
---
Best place to buy Bitcoin: