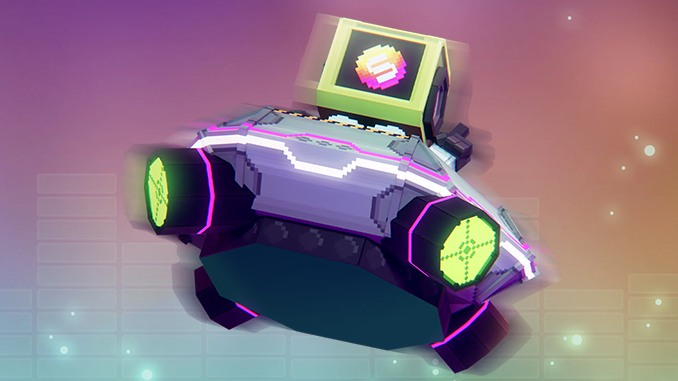 The Metaverse Token Sandbox (SAND) has gained 90 percent since the beginning of the year. But on February 14, a massive amount of tokens will be unlocked for trading that were previously time-locked. What to expect?
At first glance, Sandbox's (SAND) price curve for January looks impressive: 90 percent gains since New Year's Eve have lifted SAND to prices just over $0.70, positively outpacing overall market trends. However, metaverse tokens such as SAND, ApeCoin (APE) and Axie Infinity (AXS) suffered hard in late 2022 and the recovery is starting from low levels. Sandbox, for example, remains 91 percent away from its all-time high, which is recorded from November 2021 at $8.40.
In assessing SAND's future prospects, crypto analyst Conor Ryder points to Feb. 14 as a key date in a recent report. That's when Sandbox will release tokens for trading that were previously barred from sale by a time lock. 12 percent of all 3 billion SANDs worth a good 260 million US dollars are affected by this event, which is called "unlock" in English, show the data from Token Unlocks. Ryder notes that after the comparable previous Unlock at Sandbox in August 2022, there was massive selling of SAND for several days, which had a noticeable negative impact on the price curve. Especially the group of early investors tend to sell their tokens directly after the unlock, Ryder writes.
He has compared token distribution and unlocking strategies across several altcoins and found that dynamics like SAND's are nothing unusual. With Axie Infinity, for example, an October 2022 unlocking also led to a small rally for AXS in the run-up, which was over when the unlocking occurred and ended in price losses. In general, investors should pay attention to how many new tokens are coming to market during such events and how large a share of those are for early investors, Ryder recommends. He himself sets the critical mark at 25 percent. If more than a quarter of the unlocked tokens flow to early investors during an unlock, a collapse of the price curve is almost inevitable, he says.
Conclusion: Sandbox recovers – but Unlock Events weigh on SAND
Just this week, dYdX postponed a major unlock from February to December to take pressure off the price curve. At Sandbox, however, they are sticking to original schedules and they have it in spades. Massive SAND tokens will still be unlocked every 6 months until 2025, half for early investors. Ryder predicts that headwinds for SAND's price curve will come from the unlocks. A sustained upward trend for Sandbox seems at risk from this perspective. Investors also learn from the analysis: token distribution ("tokenomics) in a cryptocurrency and outstanding unlocks are important factors in assessing future prospects.