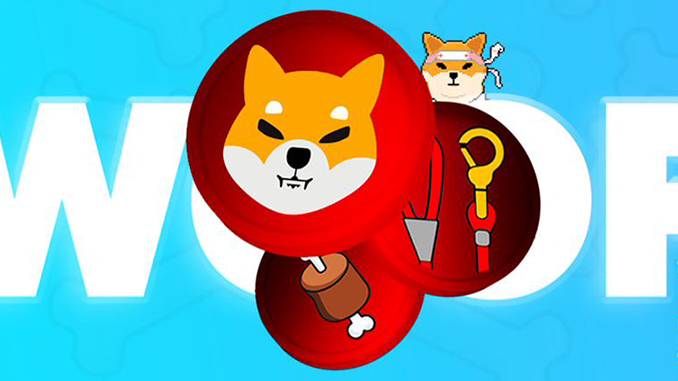 In the unofficial competition between Dogecoin (DOGE) and Shiba Inu (SHIB), there is an interesting development to watch: Ethereum Whales are propping up Shina Inu with acquisitions on a massive scale.
Some investors may still deride Dogecoin (DOGE) and Shiba Inu (SHIB) as meme coins. But DOGE, as the declared favorite cryptocurrency of Tesla CEO Elon Musk, has established itself among the 15 most capitalized altcoins, as has the self-proclaimed "Dogecoin killer" SHIB. Regarding Shiba Inu, the data service Whale Stats has recently recorded meaningful details: First, WhaleStats reports via Twitter, among other things, the purchase of SHIB worth nearly $1.23 million by a so-called Ethereum Whale. Such purchases of Shiba Inu were thus increasingly observed and, according to WhaleStats, have made SHIB the most important investment of Ethereum Whales behind ETH itself.
Ethereum Whales are grouped under the richest 1,000 ETH wallets in the cited data. In a presumed strategy to diversify their investments, these Ethereum big investors have now put nearly $2.3 billion into Shina Inu, which is just under 20 percent of SHIB's market cap. The FTX Token (FTT) follows only by a large margin in this ranking for Ethereum Whales, with just under 1.5 billion US dollars.
One explanation for the discernibly high interest of ETH Whales in Shiba Inu could be that they recognized the opportunity to buy dips in a weak overall market. Such moves had already been seen in Ethereum itself, Bitcoin (BTC), and Ripple (XRP) since the beginning of the year. But the financial commitments to Shiba Inu may also be interpreted as recognition that the ecosystem around SHIB is evolving. The official Twitter account for Shiba Inu, for example, cites the introduction of a self-governance (DAO) for SHIB in recent weeks, growing numbers of members of the so-called "Shiba Army" and plenty of online community meetings.
Conclusion: Shiba Inu grows up – even Dogecoin does not stand still
Important to know: SHIB is an ERC-20 token and thus fully compatible with the disproportionately larger Ethereum (ETH) ecosystem. This is also a big plus from the ETH Whales' point of view. On the other hand, Dogecoin, which is technologically related to Bitcoin, is making progress towards recognition as a means of payment; Elon Musk and his companies are playing a pioneering role here. So we can expect a highly publicized duel between SHIB and DOGE in 2022 as well, both heading towards increasing their number of monetary use cases.
---
Best place to buy Bitcoin and Shiba Inu: