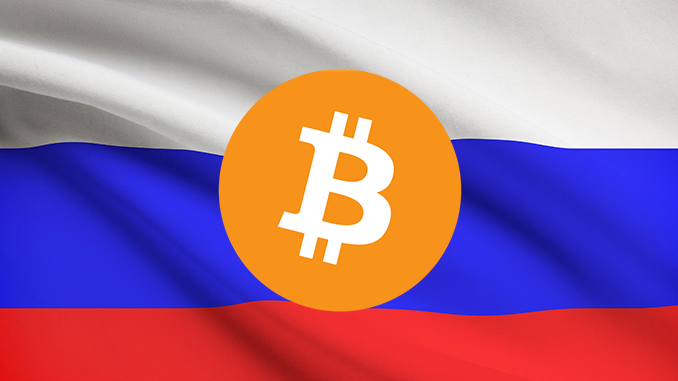 Around 10 percent of Bitcoin mining happens in Russia – but so far Moscow has avoided regulating the crypto industry. Now come legislative proposals from the Ministry of Finance and provoke political interpretation.
In the world news, Russia is currently dominant because of its escalating Ukraine policy. In parallel, however, something is happening in Moscow's official stance on Bitcoin and Co. For years, the country authoritatively ruled by President Vladimir Putin had avoided enacting transparent rules for investors, crypto exchanges and also miners. But in recent weeks, the Ministry of Finance had initially jumped the gun and suggested allowing the development of technology in the cryptocurrency sector. At the same time, however, the Russian Central Bank demanded that Bitcoin mining and transactions in cryptocurrencies be banned. Therefore, Putin himself intervened and exhorted the two state agencies to find a compromise. Now, according to its own press release, the Ministry of Finance drafted legislative proposals yesterday (Monday). If Russia wasn't in the process of becoming a warmonger in Ukraine, the proposed thrust of crypto regulation would probably get pretty unqualified applause from the crypto scene.
After all, the legislative package – which has yet to be passed – basically seems open-minded towards the crypto industry. One wants to classify Bitcoin (BTC) and other cryptocurrencies officially as "investment vehicles". Crypto exchanges are to be required to demand identity verification from their customers in Russia. With this KYC and a passed online investment risk test, citizens would then be allowed to invest up to 600,000 rubles (6,580 euros) annually in cryptocurrencies. Banks would be allowed to support deposits and withdrawals in fiat to crypto platforms. Crypto as a means of payment would be banned. Taxes would be levied for mining Bitcoin and other cryptocurrencies such as Ethereum (ETH), but legal certainty would be guaranteed in return. Legal entities, such as companies and institutional investors, would even be allowed to invest in crypto without limits, according to the Finance Ministry's proposal.
These details, which have now been made public, probably fit in with what Putin has in mind. After all, the almighty president had most recently said that Russia had competitive advantages for the crypto industry due to energy surpluses and qualified personnel and should quietly use them. The central bank's objections can now be found where Bitcoin and Co. are concerned as a means of payment. Western central banks also want to preserve currency sovereignty for themselves at all costs.
Russian military about to invade Ukraine – Bitcoin exchange rate buckles
As I said, in peaceful times, the official Russian initiatives for moderate regulation of the crypto industry would probably have sent Bitcoin's price curve into positive territory. But the reality in eastern Ukraine and Russia's diplomatic recognition of separatist areas in the Donbass sent Bitcoin down a good 6 percent overnight. Over the past seven days, Bitcoin, the crypto market's lead currency, is down a significant 16 percent, and there the threat of war had been priced in piece by piece. The mantra of an "apolitical Bitcoin", which is so often invoked, cannot be upheld anyway, as the example of El Salvador in particular demonstrates.
In the case of Russia, the imminent acceptance of Bitcoin by the state tends to have far-reaching consequences. This is because the sanctions threatened by the U.S. and Western allies include Russia's exclusion from the Swift international payment system. With such a measure, Iran is currently cut off from international monetary transactions and trade – and is visibly suffering as a result. If Russia suddenly found itself without access to Swift, Bitcoin would be an option to still transact business across borders. In part, this is how energy trading is supposed to be handled in the eastern hemisphere anyway. In this interpretation, Moscow's new sympathy for Bitcoin would already be a preparation to counter serious sanctions by the West.
Conclusion: World politics makes Bitcoin tremble – consequences difficult to predict
U.S. President Joe Biden has already mouthed the term of an imminent "World War 3" in view of the military buildup of the Red Army, and the situation on the ground in Ukraine is more than nervous. This situation is weighing on financial markets worldwide and so is the Bitcoin-led crypto market. There is no quick relief in sight. In this environment, the crypto laws proposed by the Russian Ministry of Finance cannot be dismissed as apolitical, but could harbor ulterior motives that will affect Bitcoin's image.
---
Best place to buy Bitcoin: