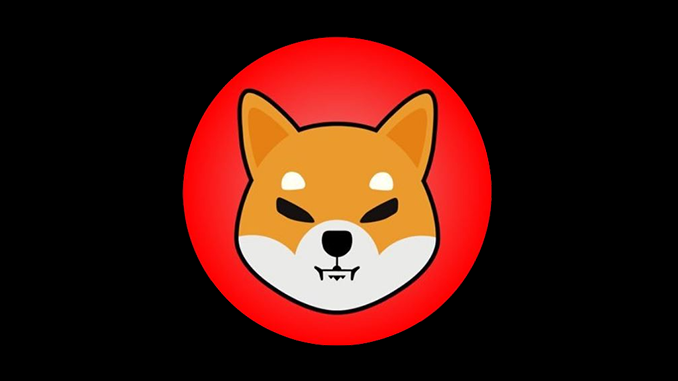 Shiba Inu (SHIB) was still one of the altcoins with the biggest gains in October, but in November the self-proclaimed Dogecoin Killer lost ground. Apparently, large investors are dumping SHIB.
With all-time highs and a resulting market capitalization of $45 billion, Shiba Inu (SHIB) made it into the top 10 most capitalized cryptocurrencies as recently as late October. However, the euphoria has been dampened and the market capitalization of Shiba Inu has shrunk again to 21 billion US dollars, with the price of SHIB down almost 10 percent in the last 7 days. Blockchain-Daten zeigen: The number of transactions of Shiba Inu with volume greater than 100,000 US dollars is increasing, and behind this is profit taking.
According to Google Trends, the hype around Shiba Inu has also died down significantly. At the end of October were for SHIB as a search term there still the peak value of 100 held, now it is only 22 points. Another indication of the loss of importance of Shiba Inu is the collapsed daily trading volume, there are now Altcoins in front that revolve around blockchain gaming, such as Decentraland (MANA) and Sandbox (SAND). Here, it was announcements about Facebook Metaverse that piqued investor interest.
Shiba Inu overvalued?
However, SHIB should not be written off completely. After all, the number of wallets holding Shiba Inu continues to grow and has passed the million mark. SHIB's supporters, known as the Shiba Army, are therefore well positioned and have no plans to abandon the DeFi plans for their project. The equivalent of nearly $500 million in liquidity is held by the decentralized crypto exchange ShibaSwap, which is set to become a hub in the ecosystem. Such practical use cases continue to be missed with Dogecoin (DOGE). SHIB and DOGE are often classified as meme coins in the same breath, which shows significant doubts about the usefulness of these coins, but reaches its limits when analyzed in detail.
Conclusion: The ups and downs of Shiba Inu
SHIB faces the difficult situation of losing its appeal as a speculative asset and, in parallel, establishing itself more slowly than hoped in the targeted DeFi and NFTS divisions. To regain momentum, Shiba Inu needs to demonstrate why ShibaSwap is preferable to other DEXs such as Uniswap. On the other hand, SHIB, with its self-deprecating performance, has seen many a share price bump in 2021 and has so far always recovered from it. It therefore seems too early for an obituary on Shiba Inu.
---
Best place to buy Bitcoin and Shiba Inu: