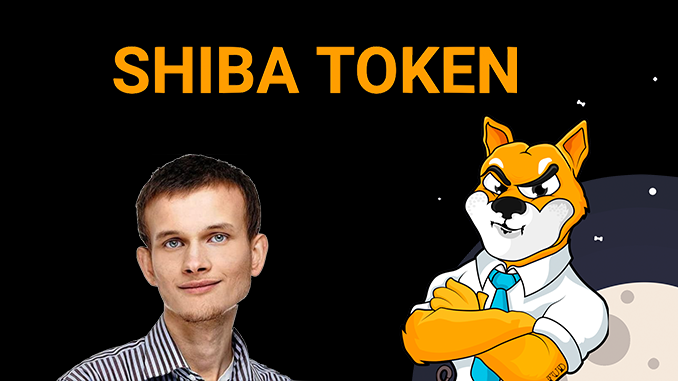 Shiba Inu (SHIB) has attracted a lot of interest as a self-proclaimed competitor for Dogecoin (DOGE). But now SHIB's price curve is showing a significant dip because Vitalik Buterin – the founder of Ethereum – is getting involved.
Vitalik Buterin is a living legend in the crypto scene as the inventor of Ethereum (ETH). Ethereum's recent price rally has made him a billionaire. Suddenly, however, Buterin has also found himself in the middle of the trending topic of crypto & dog. Because after the success of Dogecoin (DOGE), several altcoins have emerged that also advertise with dogs. The biggest success so far, besides Dogecoin, is Shiba Inu (SHIB). Here, the anonymous founders have transferred 50 percent of all SHIB to Buterin, hoping for attention and support.
However, things turned out differently: because Buterin partially passed on gift in Shiba Inu, worth the equivalent of more than 1 billion US dollars. Blockchain data show that Buterin has thus given to an aid organization that focuses on Corona consequences in the India. The 27-year-old himself did not comment on his action. But Shiba Inu's share price plunged nearly 40 percent when Buterin's maneuver became public. Investors may have become fearful that the India Covid Relief Fund would cash in on Buterin's transfer right away, flooding the market with SHIB.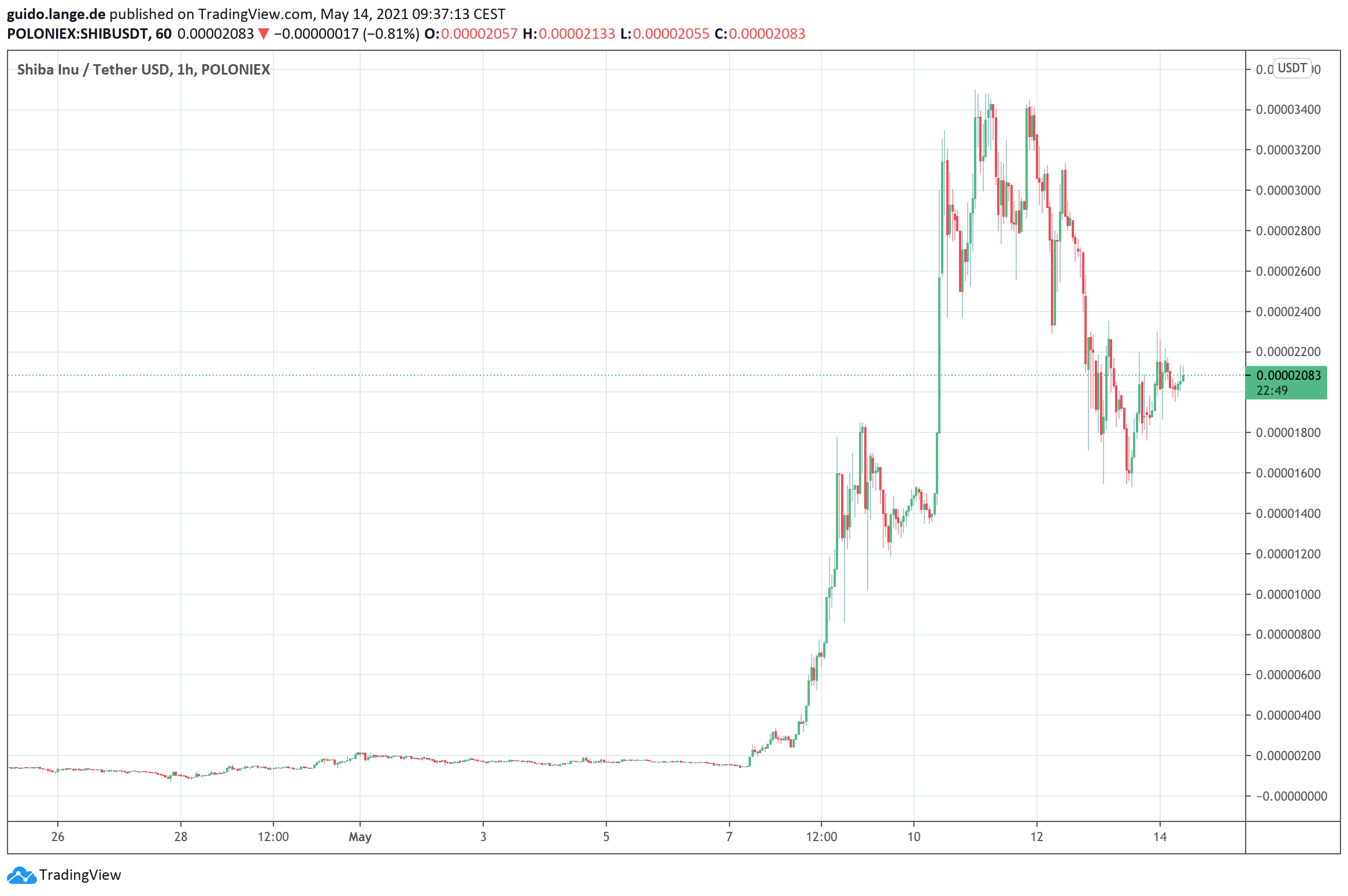 What does ETH chief Buterin do with unexpected presents?
Not only Shiba Inu had transferred coins to Buterin on a large scale, but Akita Inu (AKITA) had also taken such a route a few days ago. These AKITA, which had a current value of more than $400 million, Buterin passed on to Gitcoin, according to blockchain analysis. Gitcoin raises funds to help independent Ethereum developers with their projects. Buterin's move also led to drastic price drops for Akita Inu (AKITA).
What is clear now is that Buterin apparently has no intention of keeping such gifts for himself or destroying them (burning). However, he is in a bit of a bind: the new dog coins are all ERC-20 tokens (except for Dogecoin) and the brisk trading of them therefore put a strain on Ethereum's blockchain. This, in turn, leads to even higher transaction fees on ETH, which are already causing discontent in the ETH ecosystem.
Conclusion: Hype around Dogecoin and Co. continues to revolve
Meanwhile, Dogecoin has bucked the trend in the overall market by jumping in price again. Together with the imitators – led by Shiba Inu (SHIB) – these altcoins now already have a market capitalization of almost 100 billion US dollars. And mind you, this is in projects that have not (yet) demonstrated any significant practical uses other than their talent for memes. Pessimists warn of the bursting of the supposed speculative bubble around Dogecoin, Shiba Inu , Akita Inu and what they are all called. Other traders, on the other hand, have discovered a market for themselves in dog & crypto, in which extreme volatility results in far above-average profit opportunities with at least as much risk.
---
Open a Binance Account here and save 10% on fees for a lifetime.