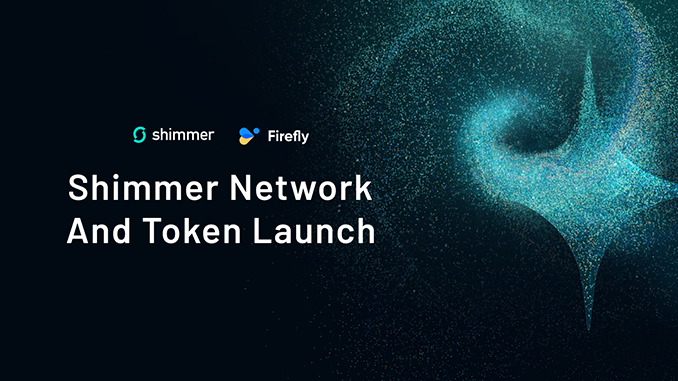 The launch of Shimmer (SMR) yesterday was successful, technologically speaking. The side project of IOTA is also already traded freely at Bitforex. The stock market debut of Shimmer shows – as expected – large price fluctuations.
The IOTA ecosystem has been expanded to include Shimmer (SMR) since yesterday, Wednesday. The launch of Shimmer was technologically smooth and also fulfilled the important expectation from investors to be able to trade SMR freely from now on. Bitforex was the first and so far only crypto exchange to list Shimmer shortly after its launch. The price curve there shows some ups and downs in the first hours of trading SMR. High volatility is nothing unusual when a new altcoin like Shimmer makes its stock market debut. Apparently, SMR is currently settling in a price corridor between $0.03 and $0.06.
To get hold of Shimmer at launch, IOTA had to be deposited beforehand for an airdrop known as staking, between December 2021 and March 2022. With the new Firefly Shimmer wallet, SMR could then be claimed since Wednesday noon. In this respect, the current pricing is also likely to be characterized by sell-offs after the long waiting period.
Shimmer himself refers in a blog post to upcoming updates, with which in particular smart contracts should finally find their way into the IOTA ecosystem. These IOTA smart contracts are currently being tested in Shimmer's testnet and are intended to make SMR fit for use cases in divisions such as DeFi and blockchain gaming in the future. Shimmer can already handle NFTs.
In the crypto scene, Shimmer is often compared to Kusama (KSM) at Polkadot (DOT). At Polkadot, Kusama takes on the task of testing new features under real-world conditions. In this respect, Shimmer should also become a showcase for the future of IOTA. If updates to Shimmer prove successful, it is planned to transfer them to IOTA's Tanglenet. However, this also means that innovative projects in the IOTA ecosystem are now likely to give priority to Shimmer in order to take advantage of the opportunities there.
Conclusion: Shimmer off to a solid start – outlook for IOTA positive?
In the first interim conclusion on Shimmer, a solid launch can be attested, neither rocket launch nor violent crash were observed. The price curve of IOTA was able to temporarily turn positive by 10 percent in parallel, but then corrected again in line with a weak overall market. The IOTA community often regrets on social networks that Shimmer does not receive the media attention that the project deserves. This is another reason why we will continue to closely monitor whether and how attractive use cases develop around SMR.
---