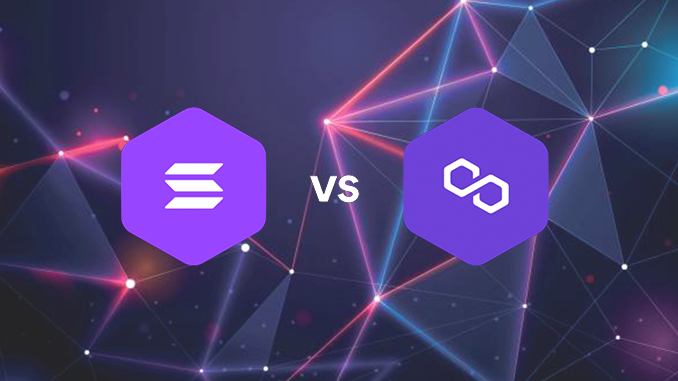 The competition between Solana (SOL) and Polygon (MATIC) is coming to a head and leading team members are taking it to Twitter. There is no sparing of FUD in the process.
Solana (SOL) has come under heavy pressure in connection with the FTX crash and has lost its place among the ten most capitalized cryptocurrencies. Polygon (MATIC) has moved up into the TOP 10 in its place. Both altcoins focus on use cases in the DeFi and NFTs divisions, so competition between them is nothing new. But now, when Mert Mumtaz took the floor for Solana on Twitter, the remarks of the CEO of Helius (a Solana-based project) provoked sharp opposition from the Polygon camp.
Mert Mumtaz claims that Polygon is only so successful because much more venture capital was raised there. This means that people are now being paid to use Polygon, according to Mumtaz. Solana, on the other hand, is using its reserves to secure technological development and expand decentralization. Polygon co-founder Sandeep Nailwal did not want to let this frontal attack on MATIC go uncommented and fired back on Twitter. He doesn't actually care about "ecosystems that feel defeated and envious," Nailwal said toward Solana. But in the spirit of the Polygon community, he said he needed to clarify a few things.
Nailwal then gleefully counters that Solana was significantly financially backed by the "blue-eyed crypto boy," taking aim at Sam Bankman-Fried. The founder of FTX and Alameda Research had consistently promoted Solana, and his now insolvent crypto empire controlled at least 40 percent of SOL's total holdings. At Polygon, by contrast, only about 5 percent of all MATIC is owned by venture capitalists, Nailwal said, describing a fundamentally healthier token distribution.
Mumtaz and Nailwal also come to blows over technological issues. How could Mumtaz even dare to criticize Polygon on indicators like decentralization and capacity, Nailwal asks polemically. After all, it is Solana where monthly network outages have become the norm and the ecosystem is therefore becoming unusable again and again in practice, Nailwal states. The many comments from both camps on the Twitter twist show: There is also a lot of emotion involved when Solana and Polygon are compared.
Conclusion: MATIC on the upswing – nerves are on edge at Solana
Nailwal says that Polygon's biggest advantage is that it is based in the Ethereum (ETH) ecosystem, where external projects can rely on established structures. At Solana, invested debt has shrunk dramatically since FTX and Alameda Research dropped out, according to data from DeFiLlama. For neutral observers, the arguments from the Polygon camp are currently more convincing than the attacks from Team Solana. Aggressive jibes against competitors will not take away Solana's challenge to build a future strategy without FTX and Sam Bankman-Fried.