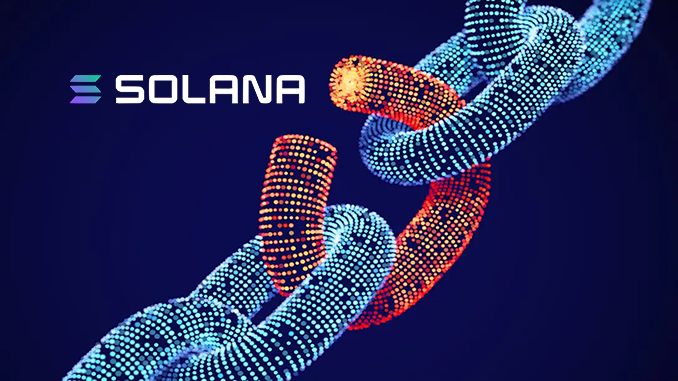 Solana (SOL) has again had to take a forced break lasting several hours because the network was stopped. Only a restart cleared the situation. In 2022 alone, Solana has been down three times longer.
From a technological point of view, Solana (SOL) is increasingly proving to be notoriously unreliable. Yesterday, once again, it had to be announced via Twitter that the Solana Blockchain was halted and a restart was in the works. The offline time at Solana then added up to four and a half hours, during which all DApps and DeFi protocols based on SOL also took a forced break. On the crypto markets, this drove Solana's price curve down by a good ten percent.
This is because SOL is now experiencing such emergency shutdowns of the network with alarming frequency. This year, Solana was already down for 48 hours in January and 7 hours in May. Over the last twelve months, at least seven prolonged network outages are counted at Solana. The reason for the black-outs is apparently capacity overloads in the blockchain. For the restart this time, network participants were given to install an update of the Node software.
This procedure indicates serious problems. After all, in theory, when the number of orders is high, a blockchain should switch to a mode in which a waiting list is created and then processed item by item. But with Solana, those responsible usually pull the emergency brake and initiate a restart. This raises considerable doubts about the decentralization of Solana's technological base. Such restarts with a software update also mean that a majority of network participants must agree on the course of action within a short period of time to prevent a hard fork.
Solana launched in 2020 with the ambition of becoming a leading DeFi token. In terms of technology, it relied on a hybrid system that combines two protocols in the blockchain. With this, Solana is supposed to be able to handle up to 50,000 transactions per second (TPS), but tests show much lower values. In practice, it seems that Solana already starts to sweat when, for example, an NFT project makes its debut and thus temporarily receives massive transaction requests to the network.
Conclusion: Solana as an Ethereum killer? Faith in SOL is fading
When Solana jumped out of favor with investors starting in the spring of 2021, SOL was quickly given the attribute of an Ethereum killer. After all, it was the innovative blockchain protocol at SOL that was supposed to make Ethereum (ETH) look old in terms of fees and scalability. But in reality, it is Ethereum's network that manages its tasks stably under pressure, even if sometimes slowly and with high Ethereum transaction fees. In comparison, Solana's network failures are critical and can no longer be simply explained as a regrettable isolated case.
---