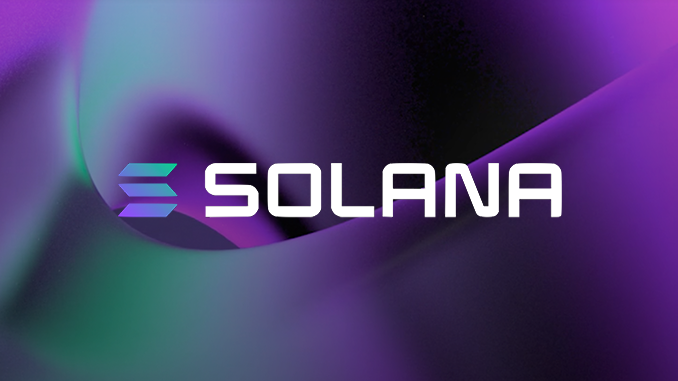 The price of Solana (SOL) is scratching the $300 mark, a new all-time high has been reached. In parallel, Solana now left Cardano (ADA) behind in terms of market capitalization.
The seemingly unstoppable rise of Solana (SOL) continues: In the night to Wednesday, Solana has marked a new all-time high with a good 299 US dollars and thus once again booked a good 10 percent plus in just 24 hours. At this pace, the previous number five of the most capitalized cryptocurrencies, Cardano (ADA), can currently no longer keep up and slips to sixth place. With nearly $70 billion in market capitalization, Solana has moved up to fifth place.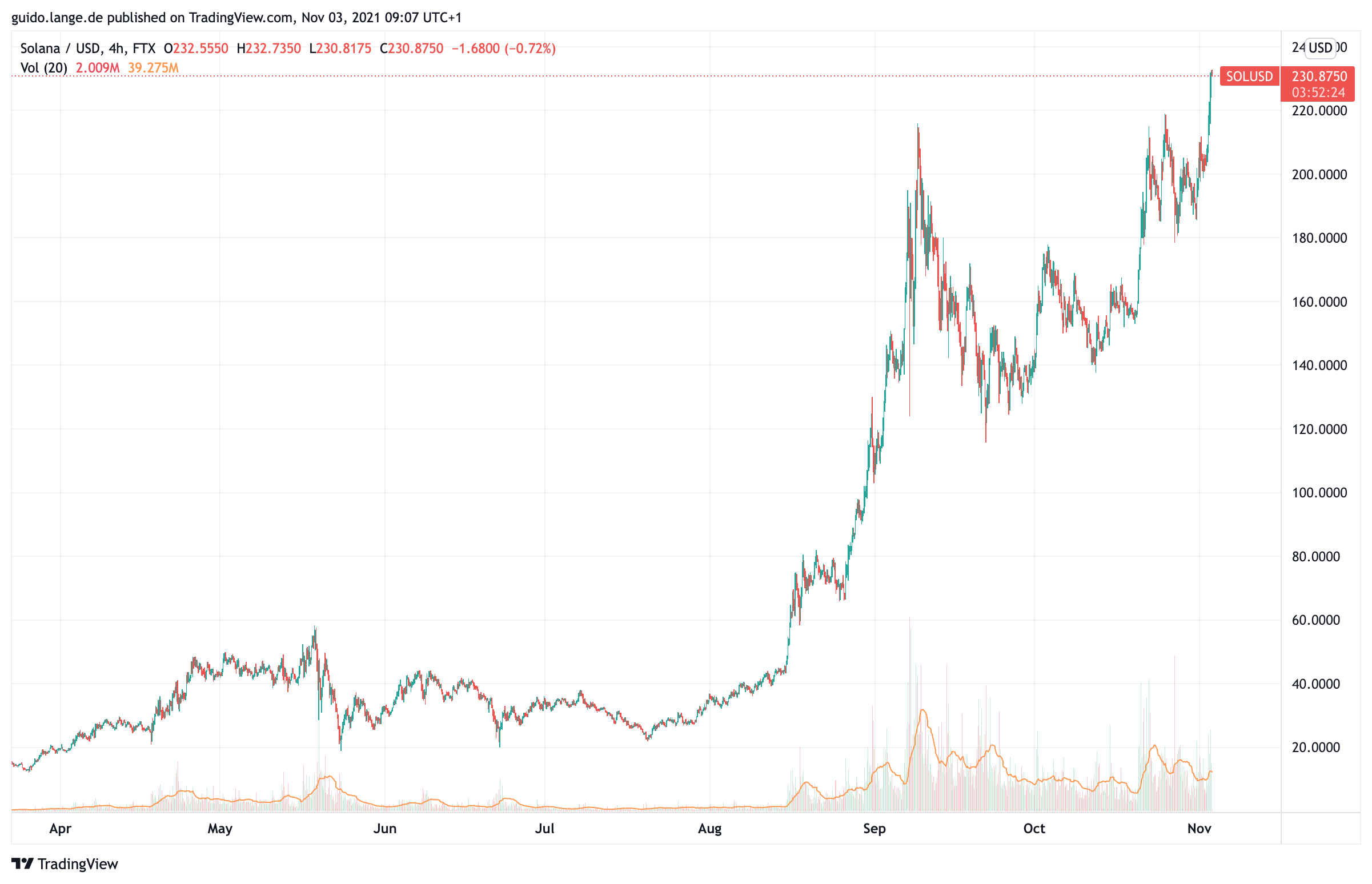 Price rally for Solana – the reasons are obvious
We have stated many times since the spring of 2021, when Solana was gaining momentum at price levels of around $30, that there are tangible use cases behind SOL's success in DeFi and, more recently, in the NFTs division. This success is mainly due to technological factors, in addition to clever marketing, especially in the USA. Solana is based on the modern Proof-of-Stake (PoS) protocol, which enables fast confirmation of transactions at low fees.
Solana's blockchain can handle 50,000 transactions per second (TPS) at fees of less than 0.1 cents. Although Cardano also relies on proof-of-stake in its protocol, it has so far only achieved around 300 TPS at fees of more than 10 cents. Even more serious for Cardano, however, is the fact that the eagerly awaited smart contracts promised there were introduced by the Alonzo upgrade, but in practice they turned out to be unsuitable for DeFi due to technological limitations.
Thus, the crypto rankings now show a clear picture: Behind the still undisputed number one Bitcoin (BTC) as the lead currency, Ethereum (ETH) is successfully making its rounds. Ethereum was the pioneer in smart contracts, without which DeFi is inconceivable, and with which the field of NFTs was also occupied early on. Behind ETH, there is already a large gap of more than $300 billion in market capitalization to the number three, Binance Coin (BNB). BNB has temporally secured a head start in the development of its ecosystem to Solana through the Binance Smart Chain. in addition, the functions as a discount token as well as entrance ticket to attractive special promotions at Binance are plus points. Tether (USDT) is ranked number four as a stablecoin and not in competition with Solana, BNB and Cardano.
Conclusion: SOL owns the momentum – competitors lurk
Solana's massive network failure has been overcome, and for now, the ecosystem is managing to attract users and capital faster than its competitors. But Polkadot (DOT) is due for an upgrade with the launch of Parachains in mid-December, and Avalanche (AVAX) is expanding rapidly. So Solana is also an incentive for the other "Ethereum killers" not to accept the ranking of the most successful altcoins as fixed.
---
Best place to buy Bitcoin and Solana (SOL):