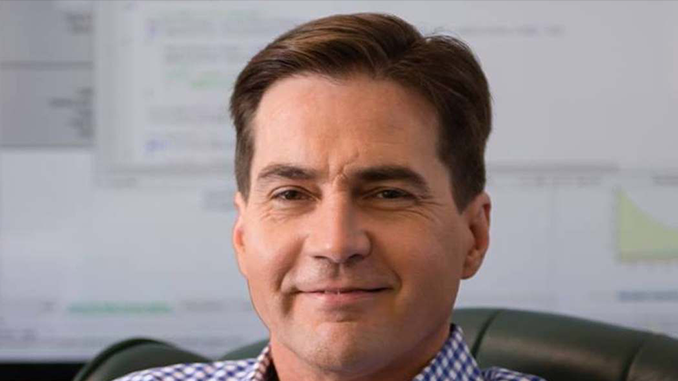 Craig Wright is notorious in the crypto scene as an impostor who pretends to be Satoshi and to have invented Bitcoin. A lawsuit for 1.1 million BTC against Wright is entering its final stages.
U.S. media are calling it the "Bitcoin trial of the century." At the center of the case are 1.1 million Bitcoin (BTC) with a current market value of nearly $70 billion and alleged fraudster Craig Wright. For those who don't yet know Wright, the 51-year-old has claimed for years to be the man behind the pseudonym Satoshi Nakamoto and thus the inventor of Bitcoin. The evidence he has presented for this has been consistently exposed as lies by crypto experts, but Wright is not backing down from his claim to the role of the century.
The trial before a ten-member jury, which has now started in Miami, is partly about whether Wright could be Satoshi, but also about a tangible 1.1 million Bitcoin. The lawsuit was filed by the brother of Dave Kleiman, who died in 2013 and with whom Wright had been mining Bitcoin for several years around 2010. Ira Kleimann wants to obtain half of the Bitcoin from that time and has been proven right in the lower courts. However, it remained questionable whether Wright still has access to the BTC treasure at all.
Kleiman vs. Wright – will the Satoshi mystery be solved?
On a sober note, it is very unlikely that Wright could actually prove to be Satoshi with new evidence. Despite several extended deadlines, 2020 Wright failed to present conclusive evidence in court. Experts have also been struggling to track down Satoshi in other ways. But for Wright and Kleiman it is about a lot of money and for Wright meanwhile about accusations of fraud and a possible prison sentence.
Wright's lawyers are now trying to argue that he and Kleiman never entered into a formal business partnership. They also claim that Wright suffers from autism and that his agreements with Kleiman, which are also documented by e-mails, are therefore misleading. Kleiman's lawyers, in turn, are now also filing claims to the Bitcoin code. Because if Wright is Satoshi, the Kleimans are also entitled to half of the intellectual property, they argue.
Conclusion: End game for Craig Wright – popcorn alert
Three weeks are scheduled for the trial for now and first details of Wright's defense already show great popcorn potential. For example, Wright's autism diagnosis is said to have been made over the phone by a doctor who had never met his patient at the time. That already sounds pretty desperate, but also in line with all the falsifications Wright has already been proven to have committed. And even the moneyed issue of the missing 1.1 million Bitcoin could once again peter out. After all, Wright could have used them to legally "buy his way out" since 2018, when Kleiman first filed suit. Now, however, there is much to suggest that the Satoshi Bitcoin in question will not resurface and Wright will finally be convicted of fraud. But experience also shows that Wright's almost endless imagination could once again give the proceedings a new twist.
---
Best place to buy Bitcoin: