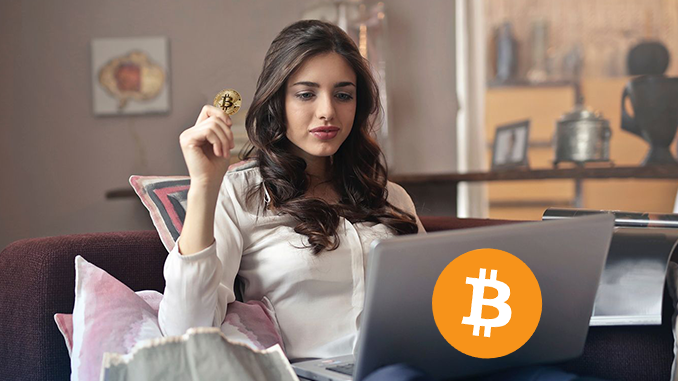 The criticism that Bitcoin (BTC) is not suitable as a means of payment in everyday life is nothing new. But it is worth thinking about it more carefully: There is much to be said for the fact that Bitcoin's most important function is to be found in that of a value store anyway.
With a price level close to the all-time high, Bitcoin (BTC) is again penetrating the consciousness of broad social groups. Critics like to try to score points with the argument that Bitcoin is not very convincing as a currency and money substitute. Because high fees for transactions with Bitcoin as well as long waiting periods until a transaction is confirmed do not actually make BTC an efficient means of payment in everyday life. But is this even a justified objection to deny Bitcoin success and legitimacy? Experts such as Dan Held of the Kraken Crypto Exchange see the situation and function of Bitcoin in a completely different light and expressly advise against issuing BTC.
1/ Satoshi's Vision™ is a silly endeavor, as it doesn't matter what it was, we are where we are now. However, those pushing the "Bitcoin was first made for payments" narrative insist on cherry-picking sentences from the white paper and forum posts to champion their perspective.

— Dan Held (@danheld) December 3, 2020
Expert: Bitcoin is value storage – "digital gold" belongs bunkered
Held believes that some misunderstanding about Bitcoin can be traced back to the legendary white paper by BTC inventor Satoshi Nakamoto. For there, the programmatic headline actually refers to an "Electronic Cash System". In addition to technological issues, however, the document is actually more about a monetary system that works without the intervention of financial institutions and is also protected from their access. According to Held, the title of Bitcoin's concept was pointed at an early possible group of supporters of cyberpunks to find fellow campaigners and users.
But with details such as built-in inflation protection at Bitcoin through a maximum of 21 million BTCs and Bitcoin Havings, Satoshi had always sought a store of value. Motivation for the development of Bitcoin was – and this is undisputed – particularly the world financial crisis starting from 2007, which shook the confidence in banks lastingly. In order to bring savings into security, Bitcoin should serve, so hero. And this desire, historically often fulfilled by gold, can now also be met by Bitcoin, with the advantages of a digital currency such as the elimination of storage and transport costs.
Elsewhere, Held also points out that Bitcoin has never really established itself as a means of payment. For example, when Microsoft accepted BTC around 2013, it was never accepted by customers on a larger scale and the program was discontinued. What Held forgets: With Litecoin (LTC), for example, there was and has been a further development of Bitcoin since 2011 that is much better suited for everyday payments due to changes in the original code.
Moreover, the historical discussion already seems to have been overtaken by reality. Large companies such as MicroStrategy, investment managers such as Grayscale and even traditional banks no longer deal with Bitcoin as a means of payment. They all see Bitcoin as a store of value and in this sense as the only serious alternative to gold. The path taken by Western central banks even before the Corona crisis of printing more and more money is fuelling the danger of inflation and increasing the need for independent value storage.
Conclusion: HODL is a justified strategy for Bitcoin
Of course, the story of Bitcoin as a means of payment could also be told along the anecdote of the student who spent 10,000 BTC on two pizzas in 2010. Correctly calculated: These Bitcoins would be worth almost 20 million US dollars today. No, wasting Bitcoin on everyday payments is really not a good idea. More clearly than ever, Bitcoin is taking on the role of a value store with a chance of winning, and there is good evidence that Satoshi Nakamoto wanted it that way. But even if not, Bitcoin has evolved into "digital gold" and can fulfill the promise of being immune to monetary policy. With HODL, as savings plans in Bitcoin are also called in the crypto scene, most have done well so far and therefore continue to stick to this strategy.
---
Best place to buy Bitcoin: