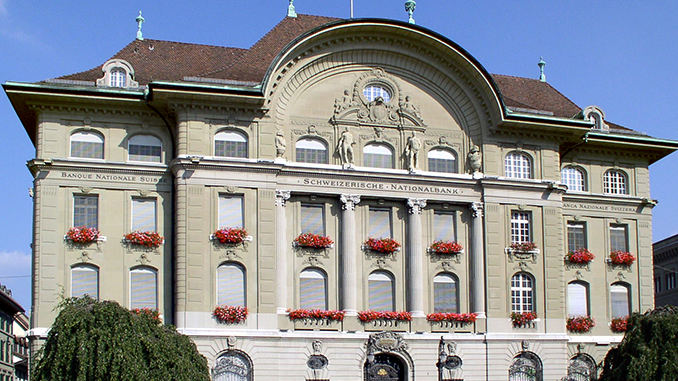 In Switzerland, plans are maturing for a state-supported digital currency (CBDC). In cooperation with the Bank for International Settlements (BIS), a "proof of concept" is to be presented by the end of the year. Currently, seven countries are cooperating with the BIS for CBDCs.
In Switzerland as a financial center, a digital currency (CBDC) managed by the central bank is a priority topic. Already one year ago, the Swiss National Bank (SNB) positioned itself per CBDC and joined an alliance led by the Bank for International Settlements (BIS). Now, according to media reports from China, the SNB has announced that it will launch an "e-franc" as a test version ("proof of concept") together with the BIS by the end of 2020. The special thing: Right from the start, great attention will be paid to the CBDC's ability to be compatible with digital currencies from other countries.
CBDC from the perspective of the BIZ
The BIS is considered the "bank of central banks" and, due to its international mandate, has an interest in ensuring that future CBDCs can be automatically netted against each other. In addition to the LNB, the working group of the BIS also includes the European Central Bank (ECB), the US Federal Reserve, and the central banks of Great Britain, Canada, Sweden and Japan. In a progress report published at the beginning of October, key points on CBDCs were summarized. According to this report, government digital currencies should be seen as a supplement to cash and other types of money. A CBDC must be stable and function with no or at best very low fees. Of course, the central bankers also urge technological security and a clearly defined legal framework for CBDCs.
Based on these standards, the LNB now wants to move closer to a test for the "e-franc". Test runs or preliminary stages for this are also known from other countries that are involved in CBDCs at the BIS. In Sweden, the local "E-Krone" is already being tested. Japan sees its CBDC as ready for testing, while the ECB is pushing the pace in its decisions on an e-euro. In the Anglo-Saxon world, however, CBDCs are still being looked at more in theory.
Conclusion: CBDCs before the breakthrough?
From the point of view of the crypto industry, the technological basis for government digital currencies is particularly exciting. Do central banks really trust a real block chain and can therefore no longer intervene manually in transactions? Or do they want to leave a back door open for themselves as a central agency? No details are known about the Swiss "e-franc" in this respect, and the BIS is also silent. But what is becoming clear worldwide is that central banks want to make digital currencies a reality. International compatibility would be desirable and the BIS and Switzerland could take the lead here.
---
Best place to buy Bitcoin: