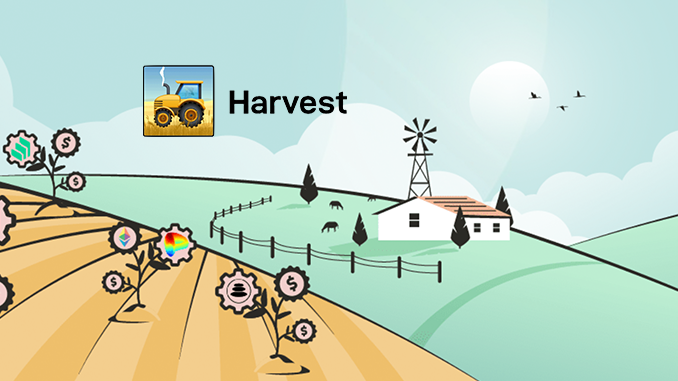 With Harvest Finance (FARM), DeFi has a new prime example of how small errors in code can lead to large losses. An attacker at Harvest Finance has therefore been able to capture more than 20 million US dollars.
It only took seven minutes to expose the DeFi protocol Harvest Finance (FARM). In an obviously precisely planned, hostile action, Harvest Finance lost 24 million US dollars in Stablecoins within minutes, the organization admits in a situation report. It is true that the hacker voluntarily returned almost 2.5 million US dollars. But the rest is missing. FARM, the native token of Harvest Finance, lost around 50 percent of its value in the face of the horror news, and more than half of the liquidity was withdrawn from Harvest Finance.
What went wrong at Harvest Finance?
"Flashloan Attack" is what Harvest Finance calls the worrying incident and means The attacker had manipulated prices in loan transactions every second and then immediately transferred profits to his external wallet. On Twitter, Harvest Finance also describes the procedure as "Money Lego" and shows how crypto constantly changes location in yield farming. Because a gap opened up there, the attacker was able to thread in deals that neither corresponded to the market situation nor were intended.
Harvest Finance takes the blame and speaks of a "programming error". Temporarily, deposits were withdrawn from the circuits at DeFi and now its protocol is being revised. In addition, $100,000 was tendered for the person who succeeds in contacting the attacker. Somewhat nebulous Harvest Finance writes that the hacker is "well known in the crypto scene" and asks to refrain from "doxxing", i.e. not to publicly corner the attacker. Experts believe it is quite possible that the attack was only successful because there was insider knowledge about the now compromised Smart Contracts or they were even deliberately manipulated from the outset.
Conclusion: DeFi is prone to errors, Harvest Finance is on the brink of collapse?
DeFi is a double-edged sword for investors, as the events at Harvest Finance demonstrate: Since its launch in September, the platform has raised more than $1 billion in liquidity, driving FARM to new heights. Those who entrusted their assets to Harvest Finance could expect double-digit returns. Now the hard disillusionment: thousands of investors have lost money, not because of developments on the crypto market, but because of a simple gap in the code. Whether Harvest finance and FARM can still recover from this disgrace remains to be seen.
In general it should be noted: Also with other DeFi projects like YAM the devil was in the code of Smart Contracts. Nothing works without them at DeFi – and with the breathtaking speed that DeFi is currently presenting, there doesn't always seem to be time for a careful review of the codes. Anyone investing with DeFi must be aware of these risks. At Harvest Finance, we hope that the attacker will return his loot and that the victims can be compensated.
---
Best place to buy Bitcoin: