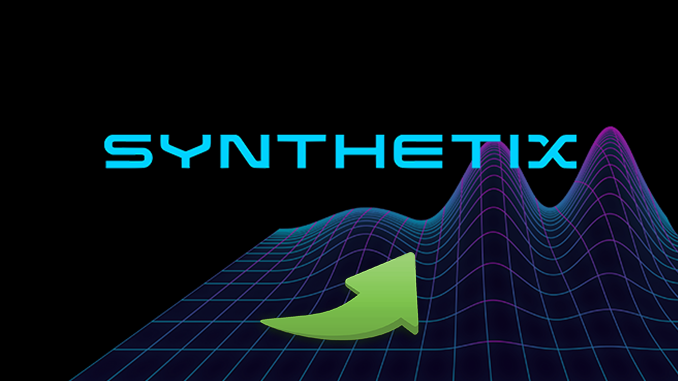 Synthetix (SNX) is up a good 70 percent since the beginning of the month, breaking out of the sideways movement of the Bitcoin (BTC) price curve. What's behind Synthetix's success?
Currently ranked 62nd among the most capitalized cryptocurrencies, Synthetix (SNX) is not automatically the focus of investors. But with more than a 70 percent gain in the price curve over the past 14 days, Synthetix is one of the few outliers in a crypto market led by the reserve currency Bitcoin (BTC) that has been indecisively swinging sideways for weeks.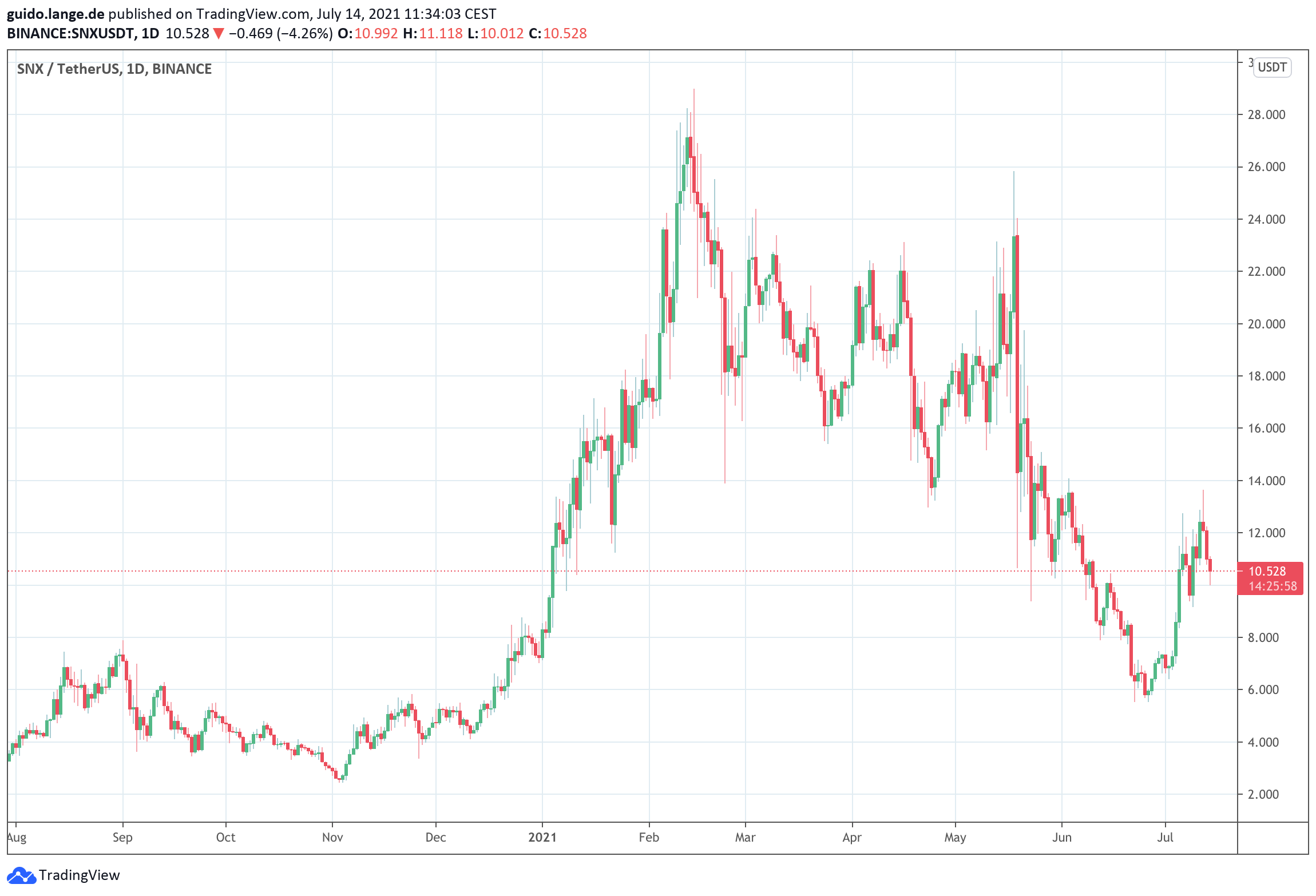 Experts cite two reasons why SNX is bucking the trend and Synthetix is gaining traction:
1. Behind Synthetix is a DeFi protocol that makes it easy to map values of various kinds as tokens and thus make them tradable. So-called synths exist for gold, oil, the Nikkei index, but also for Bitcoin (BTC) and Ethereum (ETH). Now, according to a blog post, a special exchange for synths developed by Synthetix and Chainlink (LINK) is in the starting blocks. After July 27, the project is expected to launch, allowing Synths to be traded on a separate blockchain. This is because Synthetix is actually an ERC-20 token and therefore suffers from Ethereum's high transaction fees. With Ethereum Optimism as a technological second tier for trading, this problem will be solved. Initially, it will feature the synths sBTC for Bitcoin, sETH for Ethereum, and sLINK for Chainlink, with more to follow soon. Observers see this cooperation between Synthetix, Chainlink and Optimism as a big step forward and therefore rate SNX positively.
2. In May, Synthetix invested in Thales, a crypto platform that offers binary options trading. Thales wants to launch its own altcoin and tweets that at in advance SNX can be staked. Those who deposit Synthetix there will soon receive Thales tokens for free. 35 percent of all Thales tokens will be reserved for this airdrop, which has been specially agreed with Synthetix. Thus, an interesting possibility currently exists to let one's SNX work passively. This also contributes to the optimistic valuation of Synthetix.
Conclusion: Is it worthwhile to buy Synthetix?
Synthetix is considered a pioneer in derivatives trading in the DeFi space, and it is expanding its market position with its two key future projects. SNX had recorded an all-time high of almost 30 US dollars in February and at current levels of around 12 US dollars, there still seems to be room for Synthetix to go up. With the new technological solution for trading synths expected in July and the airdrop of Thales tokens in August or September, two important dates are coming up for SNX, which could give further positive impulses to the price curve of Synthetix.
---
Open a Binance Account here and save 10% on fees for a lifetime.