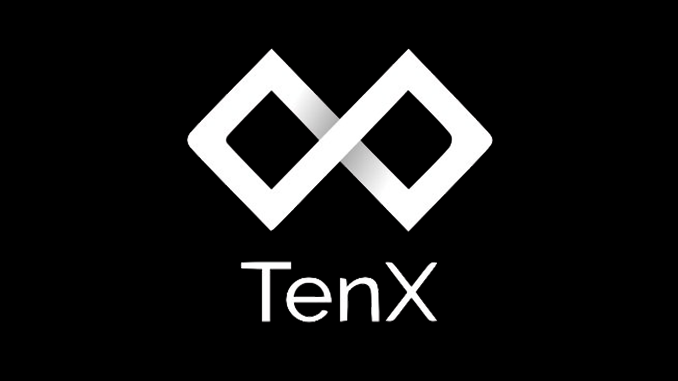 Crypto company TenX is getting lost in its restructuring, according to insider information. Block-Builders.de was leaked the inventory of an employee who describes in detail why he has lost faith in TenX.
The crypto year 2020 was disappointing for TenX, the actual core business with crypto credit cards had to be abandoned and massive job cuts had already started before. But the crypto company still talked about "dawn" after personnel changes in the management. Now Block-Builders.de has been leaked a TenX employee's account and analysis of the situation, which raises strong doubts about TenX's successful future. We summarize key points:
1. PAY Token, TenX Token: The insider reports that the two tokens launched by TenX no longer play any role whatsoever in the projects under development. This is a "shame" if only because both customers because and employees continue to hold significant amounts of PAY Token and/or TenX Token. However, according to the anonymous informant, the tokens must now be classified as shitcoins or dead coins. In fact, TenX (PAY) has been trading almost unchanged for months at a level close to the all-time low, according to Coinmarketcap.
2. TenX's workforce: in the past eight months, about 75 percent of TenX's employees have been laid off or left of their own accord, the company said. New CEO Claude Eguienta calls this a "healthy contraction." But TenX is losing know-how on a large scale and is effectively starting from scratch again. New management appointments lacked experience and training. As a result, remaining long-term employees no longer have confidence in the "dysfunctional management team," writes the insider.
3. New product from TenX: Official information about what TenX is planning is not available. The leak indicates that it will be a non-custodial wallet that will be optimized for the DeFi division with a focus on the European market. Unrealistic timelines are being forged internally, but the wallet is not expected to be unveiled until Q2 2021 at the earliest and will not be able to be linked to a debit card until late 2021 at the earliest. The product has potential, but a resounding success is not conceivable for TenX with the existing team and marketing strategy.
4. Community: TenX is basically discontinuing communication with customers and the community. The new CEO sees no benefit in supporting TenX's followers. And in reality, former CEO and TenX co-founder Toby Hoenisch continues to dominate the board. Both Hoenisch and Eguienta would base their decisions solely on numbers and leave empathy out of the equation. This, he said, ignores the "human, emotional factor" that can have a big impact on building a successful company.
"To all of you out there who still have faith in the company (note: TenX) – this is misplaced and undeserved," the whistleblower concludes his execution. He remains anonymous, he says, because he depends on TenX's salary until he finds a new job. To prove that he is indeed reporting from inside TenX, he cites the internal Slack channel. Recently, only "Happy Birthday" messages could be read there.
Conclusion: Is TenX lurching towards the abyss?
As far as we can check our source, there is no reason to doubt it. Parts of the information match the freely available water level reports from TenX and the explosive conclusions make logical sense. Even the tone struck is not an angry reckoning with an ex-employer, but rather marked by disappointment over supposedly strategic missteps.
What is clear, however, is that Token PAY and TenX, which were once associated with a lot of hope, seem to be withering away in no-man's land, and TenX's new plans would deal them a death blow if they are quasi-officially without purpose in the future. The atmosphere that seems to prevail at TenX is anything but positive and blocks any sense of optimism. The product of a DeFi Wallet sounds interesting, but it could come to the market too late, half-baked and without enthusiasm.
A look at TenX's official channels is also revealing. On Twitter, the last entry is dated October 2020, likewise on Facebook. It is probably too early for the final swan song for TenX – but a comeback is not to be expected in the current situation.
---
Best place to buy Bitcoin: