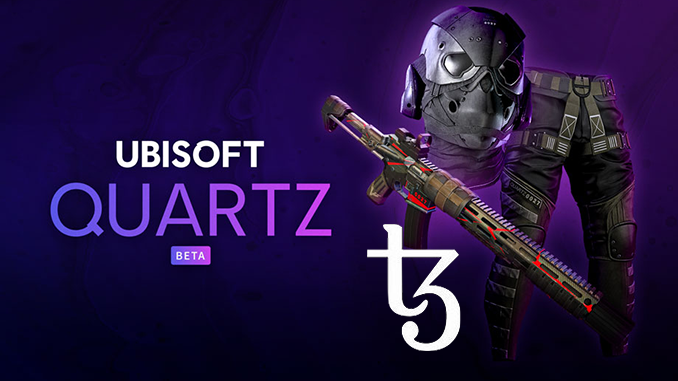 The computer games giant Ubisoft will be incorporating NFTs into its games in the future, relying on technology from Tezos. This news caused a temporary price jump of almost 40 percent for XTZ.
In the middle of the week, Tezos (XTZ) increased in price from just under 4 US dollars to around 5.50 US dollars and temporarily recorded a plus of almost 40 percent. In a stagnant overall Bitcoin and Co. market, Tezos' positive outlier was particularly evident. Behind the positive momentum was an announcement by games producer Ubisoft. Because the global company wants to take up the topic of NFTs in its games and launches Ubisoft Quartz for this purpose. This platform goes live today, Thursday, and will be based on Tezos' blockchain, according to a statement.
NFTs (Non-fungible Tokens) are unique tokens that cannot be altered. They are suitable, for example, for depicting art and documenting ownership. Ubisoft has also adopted this principle and uses Tezos NFTs to assign exclusive equipment to individual players in a tamper-proof way. The items can then be stored or traded on Ubisoft Quartz. The first NFTs are for the action shooter Tom Clancy's Ghost Recon Breakpoint. In several airdrops, Ubisoft Tezos NFTs will be distributed to registered gamers, with more games to follow.
A spokesperson for Ubisoft explained that they chose Tezos as a partner because this ecosystem is particularly energy efficient. Ubisoft had already been associated with Tezos as a node operator before. Tezos, in turn, has already attracted attention in the NFTs division through a partnership with the Formula 1 racing team Red Bull Racing, where it is gaining market share. With Ubisoft as a new reference customer, Tezos not only gains an image boost, but participants in Ubisoft Quartz also automatically receive an XTZ Wallet.
Conclusion: NFTs conquer the gaming world – Tezos and Ubisoft pioneers
Game tokens such as Axie Infinity (AXS) and related metaverse tokens such as Decentraland (MANA) or The Sandbox (SAND) are among the winners of crypto year 2021, and NFTs often play a supporting role there as well. The partnership between Ubisoft and Tezos differs in that here a classic game producer is teaming up with a crypto project, which could significantly increase its reach. Other video game producers such as Electronic Arts are also known to have plans to integrate NFTs into their games. It will be exciting to see how players accept the new possibilities and what secondary markets develop. Tezos, at least, can now claim to be a pioneer here with Ubisoft.
---
Best place to buy Bitcoin and Tezos (XTZ):