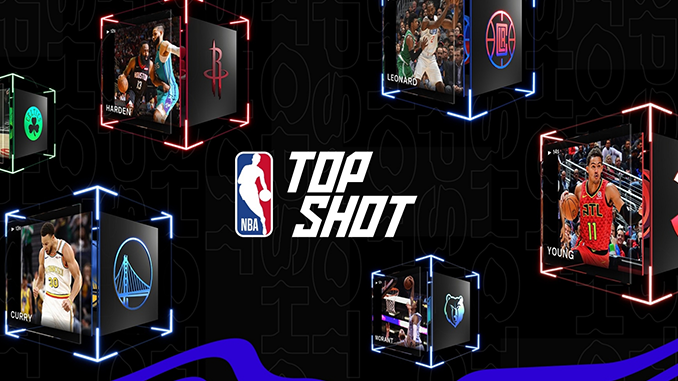 Non-fungible tokens (NFTs) are a hot topic in the crypto industry in 2021 and are already making wide circles beyond via a form of merchandising by the NBA. NBA Top Shot NFT is the name of the exciting program.
Collectible albums like the one from Panini are part of youth memories for sports fans, and an album completely filled with sticky pictures is one of those happy moments. The U.S. basketball league NBA is now demonstrating how the principle of such scrapbooks can look in the present day. A cooperation between the world-famous National Basketball Association and the crypto company Dapper, which began back in 2019, has produced "NBA Top Shots". Here, outstanding game moments are mapped into a Non-fungible Token (NFT), i.e. a unique, indestructible token documented on the blockchain. What such an NBA Top Shot NFT looks like can be seen here on Twitter:
Seeing Stars Challenge 1 ends Monday, Mar. 29 at 10am PT ⏰

Collect all 1️⃣2️⃣ required Moments & score this exclusive reward of Kevin Durant hitting his defender with a slick crossover & finishing with a strong two-handed slam 💪🏼

More info: https://t.co/Rkg3ropdV1 pic.twitter.com/fm5771CVqL

— NBA Top Shot (@NBATopShot) March 7, 2021
Buyers of NBA Top Shot NFTs receive a short video clip together with a numbered NFT as a certificate of ownership. A market has developed around these crypto collectibles of the NBA, already more than 330 million US dollars have been spent here. Rare moments such as a dunk by superstar LeBron James even fetch prices of 200,000 US dollars when resold. But if you think that with such sums you would also acquire extensive copyrights with an NBA Top Shot NFT, you are mistaken. The fine print lists more restrictions than permissions.
Accordingly, only playing on the platform, showing the digital trading cards and reselling them is allowed with NBA Top Shot NFTs. Use for commercial purposes is expressly not permitted, and editing the clips is also prohibited. Particularly critical: The NBA reserves the right to delete or block accounts if it believes that unsportsmanlike conduct is emanating from them. In plain language: If the NBA intervenes individually, the owners of NBA Top Shot NFTs are left with a token at best.
Critics also object that the highlights shown are usually freely available on YouTube, for example. But apparently there are more than enough fans who are willing to dig deep into their pockets for limited versions as a status symbol. Currently, NBA Top Shot limits the number of new registrations to keep the system stable. Nevertheless, daily trading volumes of several million US dollars are the norm.
Conclusion: NFT – quirk or future model?
The NBA is an absolute pro when it comes to self-promotion and is right on trend with NBA Top Shot NFTs. Whether the money-saving fascination with the new type of trading cards will last for long remains to be seen. In principle, NFTs offer far more possibilities than NBA Top Shot realizes, and it is also critical how the NBA artificially restricts user rights.
---
Best place to buy Bitcoin: