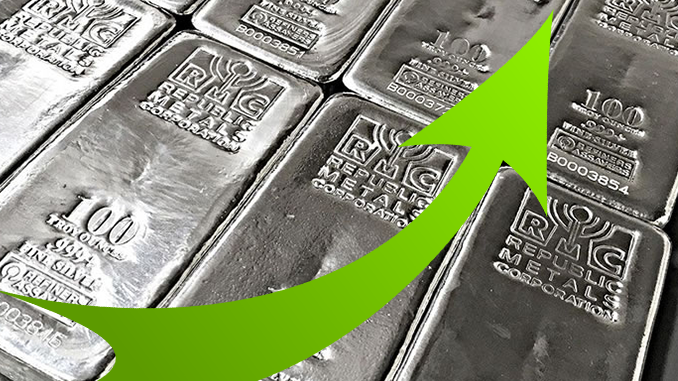 Now silver: With a 10 percent increase in the last few days, the price of silver is rising unusually fast. Behind this are obviously the same mechanisms of the Reddit group Wallstreetbets, which already made GameStop an uproar.
These are turbulent times for investment opportunities that are being targeted by investors organized on Reddit. GameStop stock was and is an object lesson in how the critical mass of small private investors can corner powerful hedge funds. Then AMC Entertainment, Blueberry, Ripple (XRP) and Dogecon (DOGE), among others, made similar headlines. And now the Wallstreet rebels want to try their hand at silver, an inherently highly conservative store of value. At Wallstreetbets, the Reddit group that has quickly become famous, the slogan is namely: Let's stage the biggest coup in history and drive the price of silver from $25 to $1,000. Over the weekend, the price per ounce of silver has already approached the 29 US dollar mark, which means an increase of around 10 percent.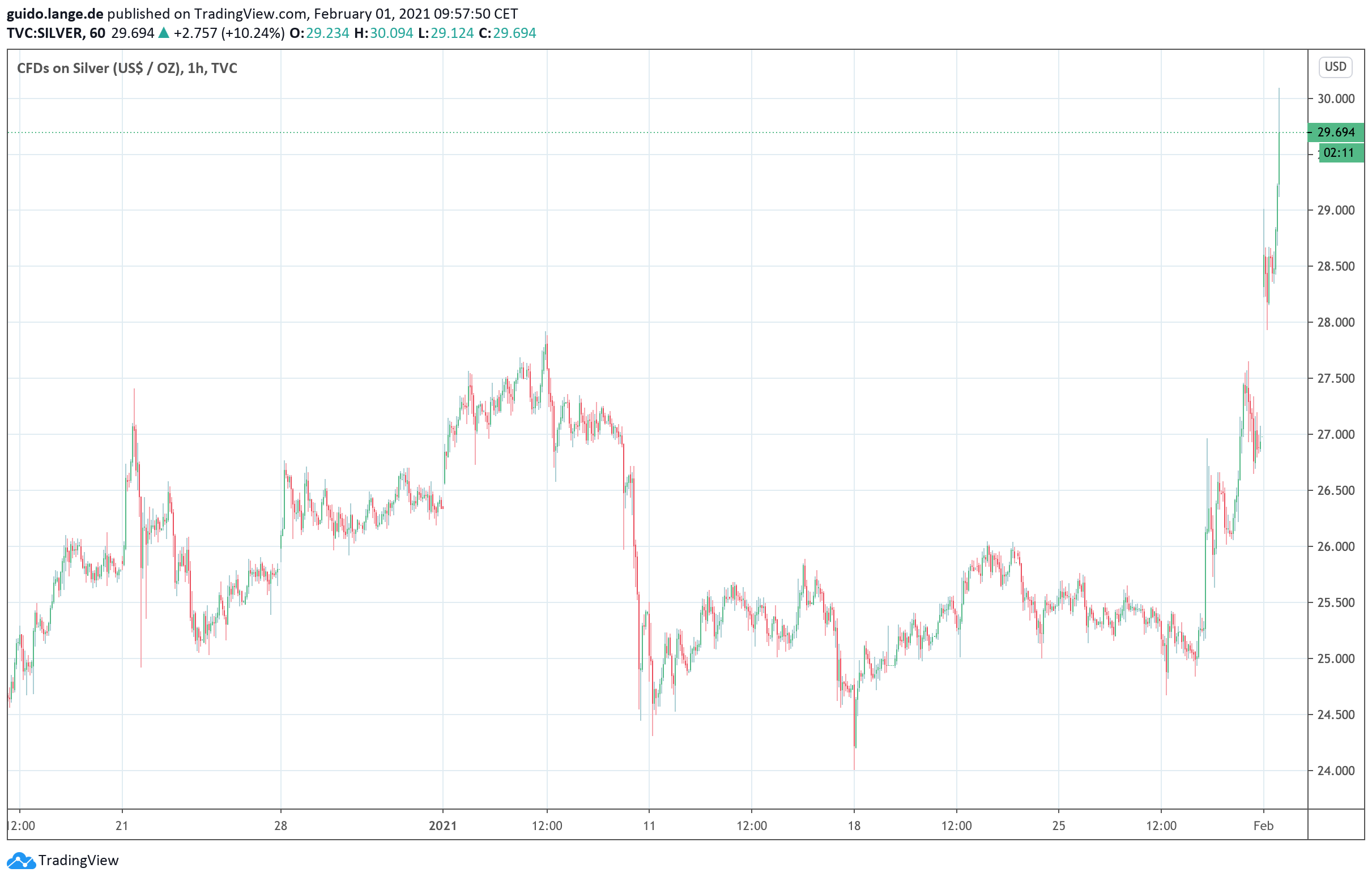 Why silver is a suitable target for Reddit speculators
As with the GameStop share, the initiators of the silver action assume that the precious metal is massively shorted by large funds. If now the price rises and at the same time the market is bought empty, the large investors come into the squeeze. As part of their risk management, they would have to buy silver to limit the losses on their positions. So while the establishment is then left sitting on sensitive losses, Reddit speculators should be rubbing their hands in satisfaction with rich profits – that's the strategy. Whether it will work is another question. At least, however, it is known that the already high demand for silver plus delivery and production difficulties due to the Corona pandemic have resulted in a situation in which unusually little silver is physically available on the free market.
Getting in on the poker game for silver via FTX
Theorists puzzle over what object might be served up next on Wallstreetbets' platter and whether the rebels won't get bogged down in trying to tackle too many targets at once. Even how to record the spectacular events in economic history may already be under consideration. Practitioners, on the other hand, are looking for ways to profit from the sudden boom in silver themselves. Here, the trading platform FTX, which originates from the crypto industry, offers a little discreet reminder via Twitter: At FTX, silver can be traded both on the spot market and as a future. Big plus: When the rally really got going at GameStop, providers like Robinhood and Trade Republic suspended trading, which horrified customers. FTX, on the other hand, tracks silver as a token and has so far maintained real-time trading even in tricky situations. By the way, the hashtag for the daring game for silver is #SilverSqueeze.