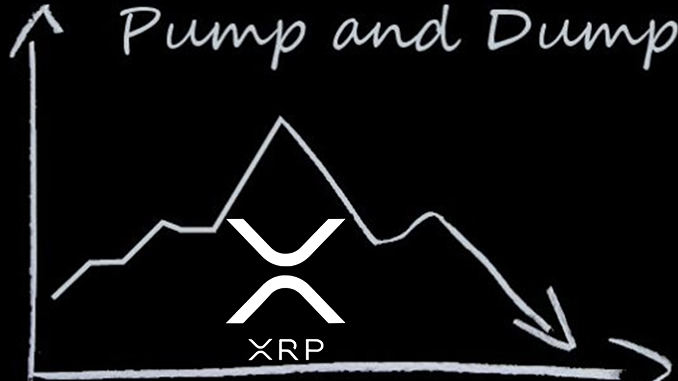 With price gains of around 40 percent daily over the weekend, Ripple (XRP) is surprisingly one of the interesting altcoins again. Is this for fundamental reasons or is it speculation?
On Saturday (January 30), the price curve of Ripple (XRP) suddenly started to move and suddenly made a price jump of 50 percent upwards within an hour. Some of the gains subsequently decayed just as quickly, but on Sunday, XRP repeated a similar spectacle. As of today, Monday, XRP is currently trading at just over $0.57, roughly doubling its value since Friday. This all happened in an environment where Bitcoin (BTC) was largely stagnant except for temporary outliers, and Ripple continues to have the billion-dollar lawsuit from the U.S. Securities and Exchange Commission (SEC) hovering over it. So what's going on with XRP?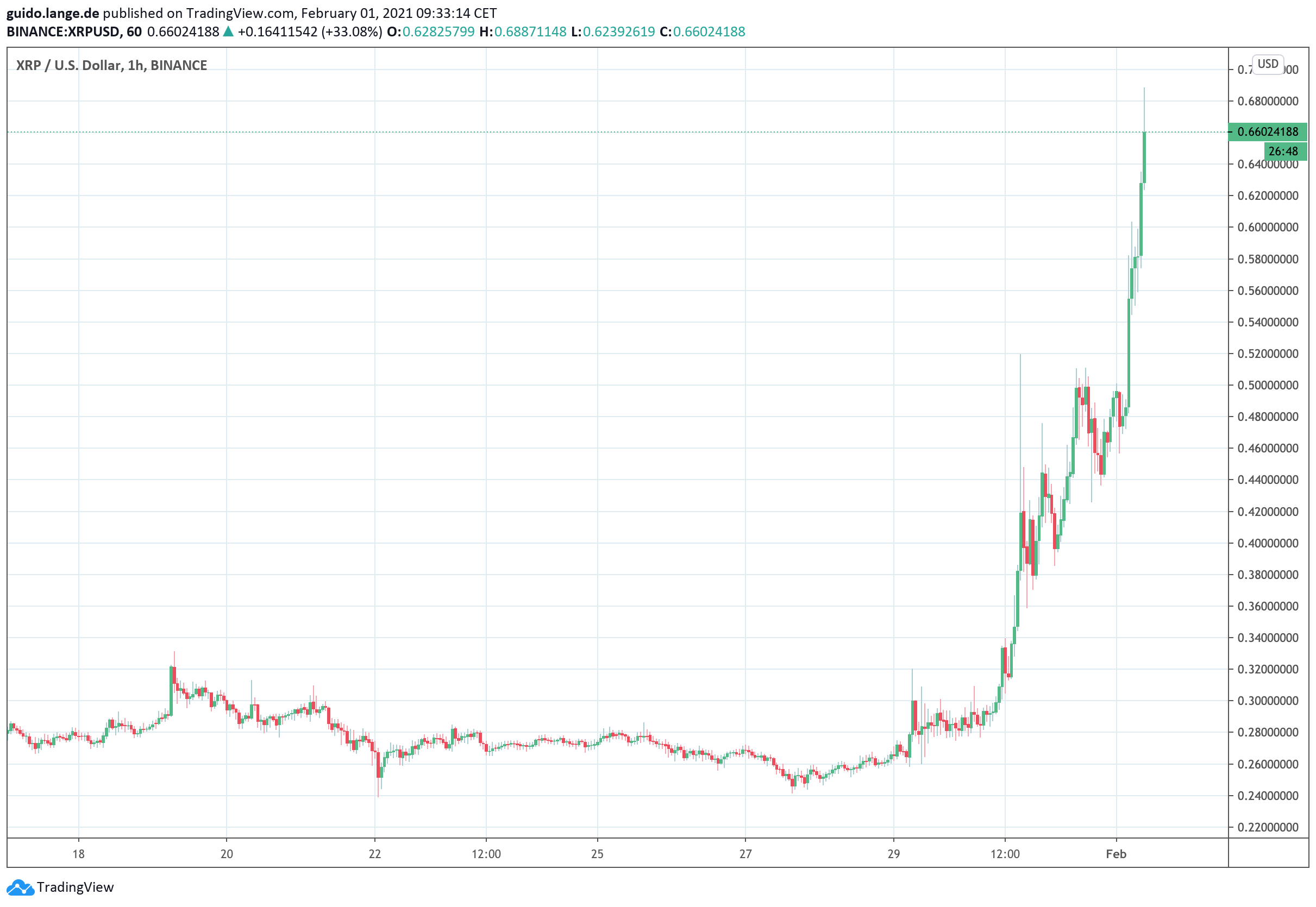 Is Ripple becoming the target of coordinated pump and dump?
Renowned crypto expert Larry Cermak is certain: what's going on with XRP is due to a concerted effort by several thousand speculators. Cermak shows on Twitter a Telegram group, in which meanwhile already 200,000 members coordinate under the slogan "Pump & Hold XRP". For the explanation of Cermak for the wild course developments with Ripple speaks that upward and downward movements happen within only few quarter hours and represent so no lasting trend. At the latest since the GameStop stock was successfully led to unrealistic highs by Reddit users under the name Wallstreetbets, the financial world has marveled at such guerrilla actions. Dogecoin (DOGE) is also feeling the effects.
XRP is being pumped by basically a pump and dump Telegram group and is up more than 50% in the last 45 minutes.

— Larry Cermak (@lawmaster) January 30, 2021
Is Ripple extricating itself from legal endgame?
Other analysts, however, believe XRP is rightly rebounding in value. They point to Ripple's filing to the SEC on Friday, in which Ripple attempts to rebut the allegations against XRP. According to the submission, XRP is not a security (securities) as claimed by the SEC, but is to be understood as a utility token and therefore not subject to approval, it says. Also, the price development of XRP is roughly oriented to Bitcoin and Ethereum, it is further cited. Since Bitcoin and Ethereum are not prosecuted by the SEC, Ripple should also get a free pass, it says. However, at least the argument of parallel price developments hardly holds up on closer inspection. Nevertheless, experts who mean well for XRP prefer the thesis that legal progress in Ripple vs. SEC will make the price of XRP rise again.
Conclusion: XRP currently highly volatile
Overall, the assumption that XRP is currently the plaything of speculators seems the more likely explanation for the rapid price jumps. For you as an investor, however, the following applies in any case: Who trades now with XRP, must be prepared for a highly volatile market, in which price gains can fizzle out just as quickly as they have built up before. So far, the SEC has not given any signal that it will give in to the dispute with Ripple – and this litigation risk undoubtedly burdens XRP.
---
Best place to buy Bitcoin and XRP: