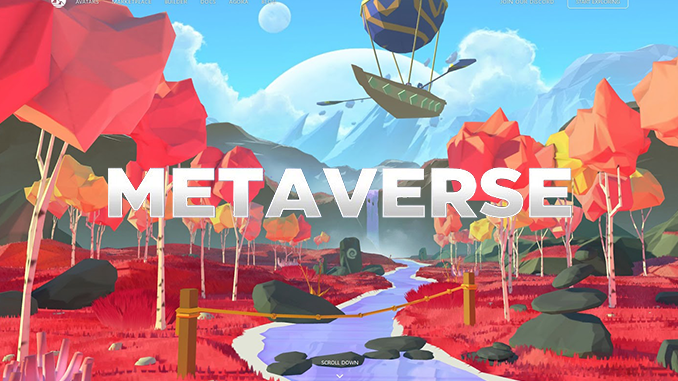 Plans for a Facebook Metaverse are stirring the online industry. So-called metaverse tokens already exist in the crypto industry and have recently seen price rallies. Here we explain the background.
The futuristic idea of an online world with almost unlimited possibilities is approaching realization. Facebook is pumping billions into the development of the Metaverse project, where everyday life could one day be lived online, from schools to stores and entertainment to private corners. VR glasses are to perfect the impressions of the virtual world. The crypto industry's metaverse doesn't go that far (yet), but it is already live and being actively used by tens of thousands. The question of which means of payment should be used has also already been answered here – cryptocurrencies as natural digital currencies. Three popular examples of Metaverse tokens:
1. at The Sandbox, SAND is the altcoin without which basically nothing works. At Sandbox, SAND can be used to buy properties and unique equipment, for example. Players can compare their skills in mini-games or decorate their virtual home. Companies from Adidas to Atari have a presence in The Sandbox. SAND launched in August 2020 via IEO on Binance Launchpad, and has since followed a price curve that took it from $0.05 to just over $5. SAND is still best bought on Binance, where high liquidity ensures fair prices.
2. Decentraland (MANA) is considered a pioneer among metaverse tokens, already since 2018 this virtual world is online. Older ones may remember Second Life, which made a splash as an online game after 2003 and was in parts the model for Decentraland. With MANA you can buy and equip avatars in Decentraland or even secure land (LAND). Decentraland (MANA) was quoted in regions of a few cents by the end of 2020 and has arrived at prices of around 4 US dollars in 2021. You can also buy MANA easily and safely at Binance.
3. Enjin Coin (ENJ) focuses its metaverse on NFTs and DApps. Participants are encouraged to contribute to the Enjin Metaverse with their own music, games, art, and other ideas. They can take ENJ or spend it on offerings from others. Companies like Microsoft have embraced Enjin as a way to connect with people in original ways. ENJ traded in the penny range in its early years and has picked up steam in 2021. The price of Enjin Coin is around $3 in December 2021, again Binance is the crypto exchange with the largest trading volume for ENJ and therefore the number one place to buy Enjin Coin.
Conclusion: options to Facebook Metaverse already score points.
Which digital payment method will apply to Facebook Metaverse is still open. It is also by no means a foregone conclusion that Facebook Metaverse will attract millions of people. The commercial approach of Facebook Metaverse is also likely to involve the analysis of user data, which has already earned Facebook a lot of distrust. The decentralized metaverse of the crypto industry, on the other hand, is proving to be resistant to censorship and allows anonymity. To participate in the boom of metaverse tokens like The Sandbox (SAND), Enjin Coin (ENJ) and Decentraland (MANA), you don't even have to enter their virtual worlds. Metaverse tokens are traded independently from the online environments of crypto exchanges like Binance. If the forecasts for Metaverse as a theme of the decade come true, SAND, MANA and ENJ have a good chance of continuing their upward trends.
---
Open a Binance Account here and save 10% on fees for a lifetime.