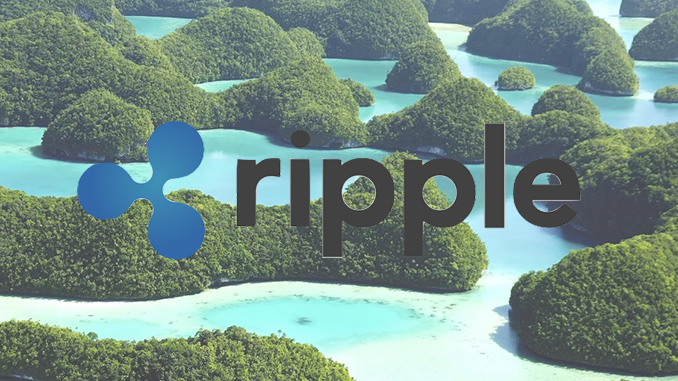 The Republic of Palau has just 18,000 inhabitants, but is an opportunity for Ripple (XRP) to demonstrate its technology. That's because Palau wants to establish a government-backed digital currency (CBDC) using Ripple.
A number of countries and central banks around the world are working to convert their national currencies to a digital version as well. In the EU, an e-euro is being discussed, and in China, preparations for an e-yuan have been in the home stretch since last year. Central Bank Digital Currency (CBDC) is the name given to such plans to issue state-guaranteed stablecoins. Ripple (XRP) promotes the use of its technology as a basis in this CBDC division and now welcomes the Republic of Palau as the second test candidate.
Palau wants to set up if possible still in the 1st half of 2022 a CBDC and cooperates for this closely with Ripple, it says in a message. A similar project was already launched in the fall with Bhutan and Ripple. Palau is an exciting case because the US dollar is the domestic currency there. So a Palau government-issued stablecoin could attract interest outside the country's borders.
Surangel Whipps Jr. is president of the island nation of Palau and can be quoted as optimistic. With a CBDC, residents could be organized easier access to international financial markets and Palau could prove its innovative strength. A spokesman for Ripple emphasized that Palau's choice of Ripple as a partner was also based on the fact that XRP's network is very energy-efficient and strives for climate neutrality. This argument had also worked for Bhutan. However, direct use of XRP is not planned for either project; Ripple is to provide the technological underpinnings up to wallets for citizens.
Conclusion: Ripple hopes for image gain through CBDC project with Palau
News like that from Palau allows Ripple to at least temporarily hide the risks that still threaten from the ongoing court case in the US. There, the Securities and Exchange Commission (SEC) has sued Ripple for damages of at least $1.3 billion because XRP was sold without obtaining approval. Ripple believes it is in the right and did not need a green light from the SEC at all. A decision is expected in 2022. XRP has lost feathers in this environment and has been delisted from the leading crypto exchanges in the US. Supporters are hoping all the more to improve Ripple's tarnished image through concrete use cases. With Bhutan and Palau, Ripple now has two opportunities to advertise itself technologically in the field of CBDC.
---
Best place to buy Bitcoin and Ripple (XRP):