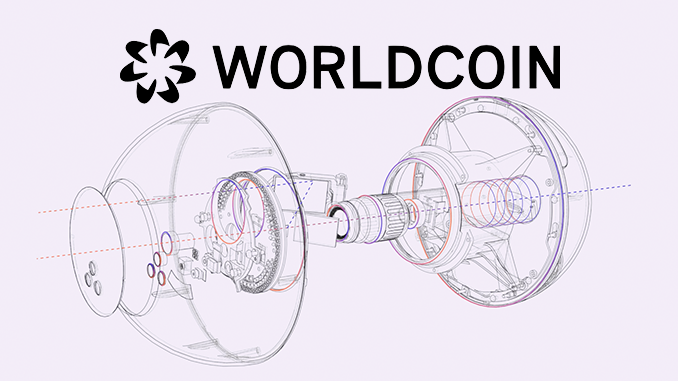 A young crypto project called Worldcoin wants to go global with a new kind of AirDrop: Those who have their irises scanned get World Tokens in return.
Crazy concept or brilliant idea? Worldcoin wants to make its World Token known and circulate globally in a very unusual way. The plan, which has already begun, is to get people all over the world to have their irises scanned. To this end, so-called "Orb Operators" will parade through towns and villages with a futuristic-looking football-sized sphere containing the technology for the iris scan. Anyone who agrees will receive World Toke (ticker symbol: WORLD) in return. This project was the brainchild of Sam Altman, who as the former head of the U.S. startup center Y Combinator in Silicon Valley is known for his willingness to experiment.
Y Combinator recognized and promoted success stories like AirBnb, Twitch, Reddit, Dropbox and Coinbase early on. As a result, Y Combinator has become the world's leading destination for startups. Altman exited in 2019 and is now becoming a founder himself. For Worldcoin, he and his team raised $25 million in venture capital this week, valuing the startup at an estimated $1 billion. Investors include crypto celebrities such as Sam Bankman-Fried and Coinbase. Worldcoin has already begun enrolling participants and aims to get at least 1 billion people to join by 2023.
With Worldcoin to unconditional basic income?
Sam Altman is a proponent of an unconditional basic income and he is also pursuing this goal with Worldcoin. Accordingly, the iris scan is intended to register people unambiguously and to prevent double registrations. With the capture devices called "Orb", which are battery-operated, the registration of participants can, at least theoretically, be carried out even in remote areas and also for all those who do not have identification documents. Worldcoin promises that the iris scan will not be linked to names or other data and only a hash of the actual scan will be used later.
After registration, a few Word Tokens are transferred directly to a special wallet and, spread over two years, coins worth up to 200 U.S. dollars are supposed to accumulate for everyone. Worldcoin wants to really take off in November, because they have now found a manufacturer in Germany who can produce the silver reflecting balls in series. Sample photos and and case studies show a futuristic scenario in places like Kenya, Indonesia and Sudan, where "Orb Operators" are already on the road.
Conclusion: Wordcoin – Beware of confusion
If you are interested in the project is: There is a second coin floating around in the crypto industry called WorldCoin, but it has nothing to do with the World Token described here. WORLD is capped at 10 billion tokens, with 80 percent to be issued to participants and 20 percent reserved to establish a foundation and attract more investors. World Token is already trading on Uniswap and PancakeSwap, albeit at very low volumes.
Of course, the question remains open whether Worldcoin really has a chance to establish a cryptocurrency with its novel approach, which, thanks to generous donors, will guarantee at least an additional income to an unconditional basic income for many in the future. However, many a creative initiative has already been launched from Silicon Valley and by creative founders that was first laughed at and later inspired. By the way, if you want to participate as an "Orb Operator" yourself, you can apply here.
---
Best place to buy Bitcoin: