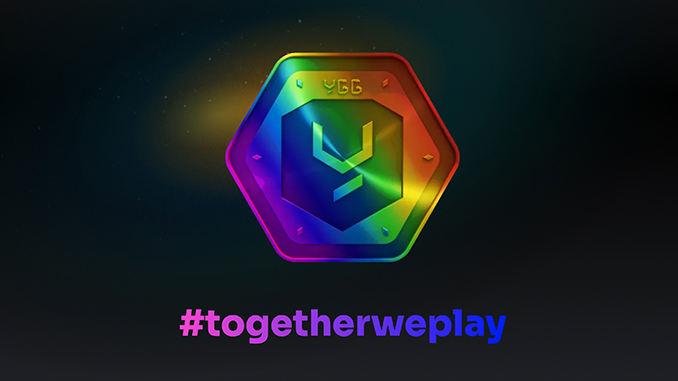 Yield Guild Games (YGG) is far from the top 100 cryptocurrencies by market capitalization. But in terms of trading volume, YGG currently finds itself in the top ten. Large investors (whales) are pursuing their own interests here.
When regularly looking at the crypto charts, quite a few investors focus on the column with the biggest winners and losers of the day. Because where price curves show particularly large dynamics, there are also the greatest opportunities for profit, is then the trading strategy. But currently, the example of Yield Guild Games (YGG) with a temporary 250 percent weekly increase and violent swings shows how you as an investor can get caught between the wheels with such strategies.
Because the analytics service LookOnChain compiles data on X (formerly Twitter) that proves how so-called whales (big investors) for YGG dominate the market. Companies like DWF Labs, Sfermion and Bitkraft had been allocated large amounts of YGG as early investors in Yield Guild Games and now saw an opportunity to monetize their holdings.
So while Yield Guild Games was trending upward on news of collaborations with NFT projects and in blockchain gaming, Whales were apparently playing "pump-and-dump" with YGG. CoinMarketCap data shows that YGG was among the top ten cryptocurrencies by trading volume. With more than $800 million in turnover on crypto exchanges, YGG currently exceeds its market capitalization of just over $90 million many times over.
Such phenomena should be evaluated with great skepticism. After all, no one can guarantee you that the Whales are not colluding with each other. Anyone who simply stares at the gains in YGG's price curve here and believes that the soaring price will continue is quickly caught in the situation where liquidity collapses again. In fact, Yield Guild Games has also already given back about 35 percent of its price gains in the last 24 hours. As a DAO (Decentralized Autonomous Organization), the project aims to collectively invest in NFTs from blockchain games, putting Yield Guild Games on the winning track.
Bottom line: it's not just YGG – beware of Whales.
Whether it's Pepe or Ripple (XRP), whether it's Dogecoin (DOGE) or Shiba Inu (SHIB) – there are many popular cryptocurrencies out there that we have also already reported on with regard to the influence of Whales. Doing your own research when investing in crypto absolutely includes looking at token distribution and possible consequences of that. The hype around Yield Guild Games (YGG), meanwhile, is likely to die down just as quickly as it picked up speed before – with many private small investors who let Whales lure them onto the losing track in their timing.
---