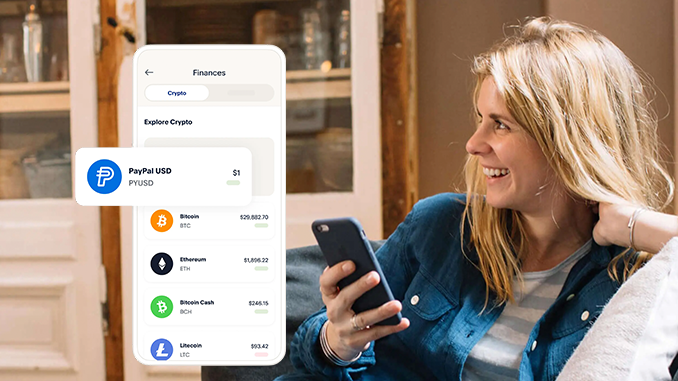 PayPal has unveiled its stablecoin PYUSD, which will be domiciled in the Ethereum (ETH) ecosystem. Apparently, the initial plan was to anchor PYUSD to Solana (SOL). Why did things turn out differently?
PayPal USD (PYUSD) is the name of the new stablecoin pegged 1:1 to the U.S. dollar, which the global payment services provider hopes will build bridges between the financial and crypto industries. While it will now be exciting to see how PYUSD is received by PayPal customers and external partners, an interesting backstory of the stablecoin comes out. For crypto correspondent Colin Wu reported on Twitter (now X): PYUSD was actually supposed to find its footing on the Solana (SOL) blockchain in a collaboration between PayPal and crypto exchange FTX.
A preliminary agreement between FTX and PayPal had already been signed in 2022, according to Colin Wu. But then, as we know, FTX had to file for bankruptcy in November 2022 and PayPal was forced to rethink about PYUSD. Solana was hit hard by the FTX bankruptcy and in search of new cooperation partners, PayPal then chose Ethereum (ETH) and crypto company Paxos.
Background on PayPal USD
PayPal is one of the world's leading payment services and has more than 400 million active customers in more than 200 countries. Already at the end of 2020, PayPal started to build its crypto division. PYUSD will now become the first stablecoin there. The web presence for PayPal USD states that PYUSD can be used as a digital image of the U.S. dollar for online transactions and payments outside of the crypto division and even without a fee. This sets PYUSD apart from established competitors like Tether (USTD) and USD Coin (USDC), which focus entirely on the crypto industry.
PayPal USD is initially being rolled out to US customers and is expected to come to Europe in the foreseeable future. Since PYUSD is now based on the Ethereum blockchain, it interfaces with external crypto wallets and DApps. Paxos, as the issuer of PYUSD, cites the USA dollar and liquid financial instruments as a hedge for PayPal USD. Correspondent Wu points out that Paxos is able to freeze transactions with PYUSD. This is in response to requirements from regulators. However, this is also the case with other stablecoins such as USDT and USDC.
Conclusion: is PayPal USD heating up the competition from stablecoins?
Until the end of 2019, PayPal had also participated in the Facebook Libra project, which was also supposed to produce an innovative stablecoin, but has long since been scrapped. So now PayPal is launching its own initiative with PYUSD, and by linking it to Ethereum, it has chosen the ecosystem that is the market leader in divisions such as Decentralized Finance, NFTs, and Blockchain Gaming. Thus, PayPal USD has the advantage of offering more deployment options than other stablecoins right from the start. Such a flagship would certainly have been desired by Solana. Regardless, it will now remain to be seen whether normal PayPal customers show interest in PYUSD and how the crypto scene reacts. If the bridge is successfully built, PayPal USD certainly has the potential to revive the competition between stablecoins.
---