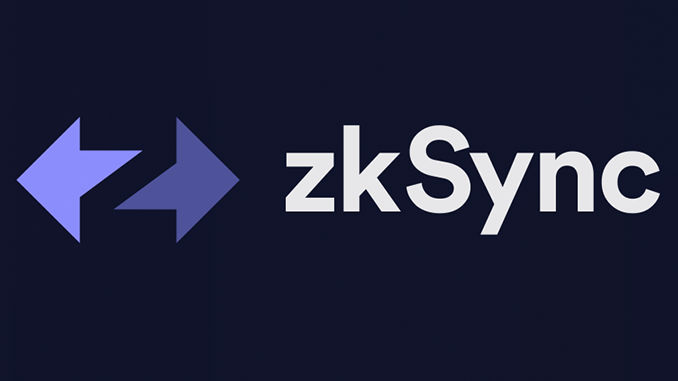 zkSync is one of the more successful Layer 2 solutions for Ethereum (ETH). The network is receiving an update to version 2.0 today, with plans to create its own token for zkSync in the future, following the example of Optimism (OP).
In the Ethereum ecosystem, so-called Layer 2 solutions play an important role. This is because they relieve the blockchain of ETH by first validating and bundling transactions in their own networks before they are finally documented at Ethereum. Projects such as Optimism (OP) and Arbitrum are reporting increasing popularity, as they can be used to circumvent Ethereum's transaction fees, which are perceived to be too high, as well as bottlenecks in capacity. zkSync has been live as a Layer 2 solution since summer 2020 and is expecting a major update to version 2.0 this Friday.
This will enable zkSync to use the Ethereum Virtual Machine (EVM), which has become the standard for handling smart contracts. This opens up opportunities for zkSync in growth areas such as Decentralized Finance (DeFi) and NFTs. Uniswap (UNI), for example, has already announced plans to build a version of its decentralized crypto exchange (DEX) on top of zkSync 2.0. Chainlink (LINK), SushiSwap (SUSHI) and other well-known projects from the DeFi division also want to support zkSync 2.0, where Layer 2 solutions for Ethereum are part of the daily business.
With the zkSync 2.0 milestone reached, plans are heating up to give the project more visibility and chances of winning through its own token. Optimism, for example, has noticeably found new users through its launch of OP. A representative of zkSync recently announced in a podcast that details of the planned zkSync token will be available in November. Expected is a governance token function that can be used to vote on strategic future decisions at zkSync. The possibility of distributing zkSync tokens as an incentive for using the network is also conceivable.
Conclusion: zkSync exudes optimism with version 2.0 – when will our own token arrive?
The data on Layer 2 solutions on Ethereum shows zkSync in a number 6 spot with invested capital of $61 million so far, but with the introduction of EVM, zkSync can now hope for significant growth in daily volume. As the next logical step for zkSync, the issuance of its own token is foreseeable and then investors will also have the chance to participate directly. Therefore, it remains exciting when which official details about the zkSync token will become public.
---