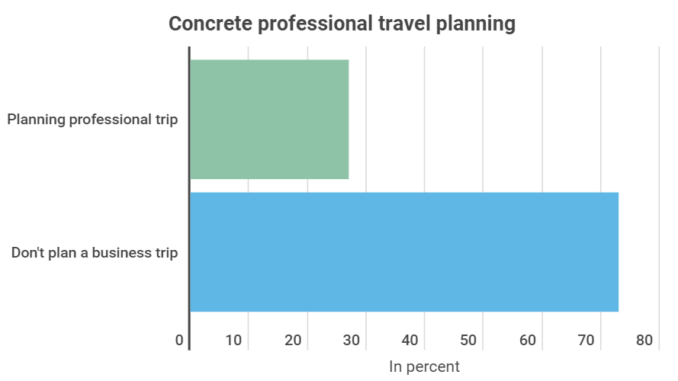 A mere 27% of Germans are planning business trips this year. While private travel is much more common, airlines' past profits have depended on high volumes of business travel. In a new infographic, Block-Builders.de explores significant new developments concerning air travel and the airline industry.
There is much to suggest that the Corona crisis has changed mobility for good. Many corporate executives, including the heads of DAX companies, have commented that they don't miss constant air travel at all. This development is a potential threat to airlines.
Business travelers at Lufthansa accounted for around 45% of revenues before the Corona crisis, as illustrated in the infographic, and reported by "Der Aktionär" in its print edition No. 15/2021.
Airlines on the Way Out?
Air traffic at Germany's major airports dropped sharply in response to the pandemic. In Munich, traffic in 2020 was 77% lower compared to the previous year, while in Frankfurt the decline was 73%. Fraport CEO Schulte is not hopeful of a quick V-shaped recovery. On the contrary: he assumes that air travel will not reach pre-crisis levels again until 2026.
At least with regard to Lufthansa shares, demand had at first remained strong. About a year ago, the Google search volume for these securities stood at a high of 100. This value, an indicator of relative search volume, is currently at 30.