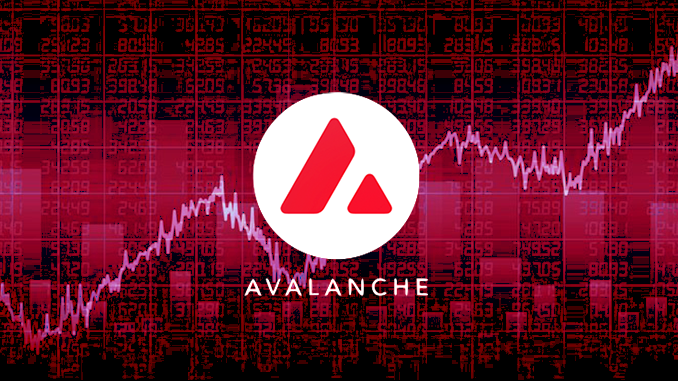 Avalanche (AVAX) continues to catch up among the so-called Ethereum killers in the DeFi division, coming to more than $10 billion in deposited capital in the ecosystem for the first time.
Already the end of 2021 was accompanied by positive news at Avalanche (AVAX) and led to the prestigious top 10 of the most capitalized cryptocurrencies. Now, data from the likes of DefiLlama shows that for the first time, the capital deposited for DeFi under AVAX has surpassed the $10 billion mark. In the last seven days alone, Avalanche was able to record a good 17 percent increase in capital inflow and thus demonstrates more momentum than the competition remaining upwards. There, DeFi is the measure of all things under Ethereum (ETH) with a good 125 billion US dollars, behind which Terra (LUNA) and the Binance Smart Chain (BSC) position themselves with around 14 billion US dollars each.
Among the so-called Etherum killers, the capital raised for DeFi, measured in TLV, is the most important indicator of how the respective ecosystems are accepted. Avalanche now ranks fourth. Important steps for widespread acceptance of AVAX recently included linking it to the stablecoin USD Coin (USDC) and listing it with crypto exchanges Kraken, Bitsamp, and Bitbuy. Avalanche has now integrated a good 150 DeFi protocols and recommends itself through low transaction fees paired with high speed.
A special feature of Avalanche is its 2021 strategic partnership with Deloitte, one of the largest auditing and consulting firms in the world. This demonstrates Avalanche's ambition to occupy DeFi as a growth market, while being willing to accommodate stipulations from regulators. In addition to DeFi, Avalanche is already running NFTs projects as well as cooperation with the public sector. Technologically, AVAX is connected to Ethereum with its own bridge and is thus fully compatible.
Conclusion: Competition of Ethereum killers in full swing
Just three weeks ago, it was Fantom (FTM) that stormed to the front among Ethereum killers – currently, Avalanche is the star of the hour. The rapid and constant shifts in market share demonstrate how flexibly capital destined for DeFi is being managed. Those considering AVAX as a direct investment should know: At just under $90 currently, AVAX is a good distance from its all-time high of $146 set in November 2021. If Avalanche's DeFi ecosystem continues to grow, AVAX should also benefit in its price curve.
---
Open a Binance Account here and save 10% on fees for a lifetime.