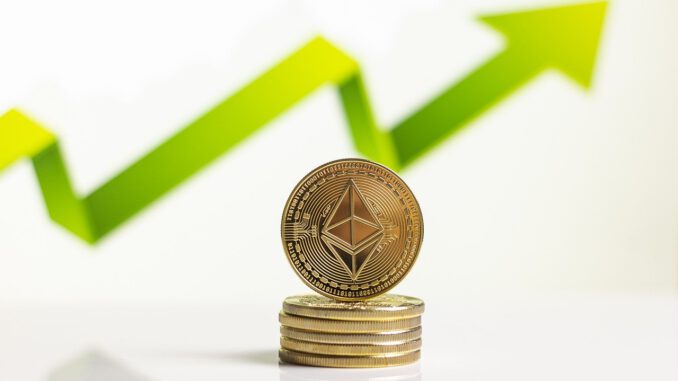 Despite all the turbulence in prices, major investors still believe in cryptocurrencies and are even take advantage of price corrections to buy more. Professionals' sights are particularly set on Ethereum (ETH), as shown in a new infographic by Block-Builders.de.
Bitcoin (BTC) is often referred to as an asset that can realise its potential in times of inflation. The reason behind this is the currency's hard limit of 21 million coins. However, a new study suggests that Ethereum may be better suited as a hedge against inflation. Researchers at the University of Sydney and Macquarie University have even suggested that ETH may be the world's first deflationary currency.
According to CryptoCompare, institutional interest in Bitcoin declined in November, and was instead increasingly directed towards altcoins such as Ethereum. ETH's asset under management (AUM) increased by 5.4% compared to the previous month. But regardless of the development in November, interest in BTC remains high among large investors. Evidence of this includes the fact that a single buyer purchased $137 million worth of bitcoins in December.
There is other data to show that big finance is still convinced by cryptocurrencies. For example, 28% of family offices (average assets under management of 1 billion US dollars) are already invested in digital currencies, with 25% planning to increase their exposure in the coming year.
Ethereum's price performance has recently been more convincing than that of Bitcoin. It is entirely plausible that the trend will continue. That said, Bitcoin is still more widely known, and significantly more crypto projects seem to be competing with Ethereum.