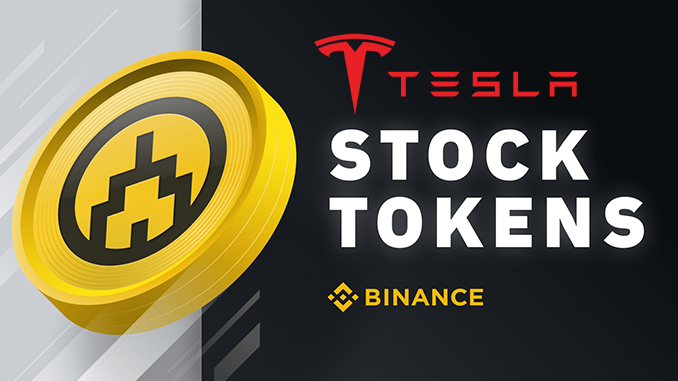 The crypto exchange Binance is expanding its offering to include stock trading. The first of these are securities from Tesla, which are mapped as tokens and traded on Binance against the stablecoin BUSD.
Binance regularly proves to be an innovation leader in the crypto industry, but the latest project can rather be classified as a copycat. From the customer's point of view, however, there is little to criticize about the launch of stock trading at Binance, even if the approach is largely similar to that of competitors such as FTX. Binance calls its new program "Aktien Token" (Stock Token) in an announcement and reports the shares of the electric car manufacturer Tesla as the first concrete offer. So, starting today (Tuesday), Tesla shares can be traded on Binance, mapped as tokens and listed against the stablecoin BUSD. In the background, these Tesla tokens are backed by shares, for which Binance cooperates with CM Equity AG from Germany and Digital Assets AG from Switzerland. FTX has also chosen this model.
However, two differences stand out: Binance, unlike FTX, does not initially charge any fees for tokenized share trading. How Binance envisions monetizing the new service thus remains open for the time being. In addition, Binance limits trading with Tesla to the normal working hours of the traditional exchanges and does not keep the option open 24 hours a day like FTX. Smallest tradable unit of a Tesla share on Binance is one hundredth. The tokenized Tesla shares on Binance qualify for dividends and would also be included in a stock split. However, one does not really become a shareholder with a say in Tesla through the investments at Binance.
Tesla is to be followed by other shares as tokens on Binance
Binance justifies its new business line with customer requests and promises to list more shares as tokens in the future. FTX also has Amazon, Uber and Google on offer, for example. Binance customers from Germany need identity verification (KYC) to trade in Tesla. Binance refrains from stock trading in the US, China, Turkey and some other regions. But for the EU, they consider themselves legally on the safe side.
Conclusion: Stock trading for everyone – Binance follows the trend
Fintechs such as Robinhood or eToro have been successfully bringing stock trading to smartphones via apps for quite some time and often free of charge to broad sections of society. Binance is now taking up this trend and will have to prove that it is neither cheating with current prices nor fee-free. But then the chances are good for Binance to further round off its portfolio with shares as tokens. This is because investors often diversify their strategies and want to hold traditional stocks in addition to Bitcoin and co. Organizing this conveniently via a platform like Binance is quite simply customer-friendly and makes sense. Tesla as a Bitcoin proponent is symbolically chosen by Binance.
---
Open a Binance Account here and save 10% on fees for a lifetime.