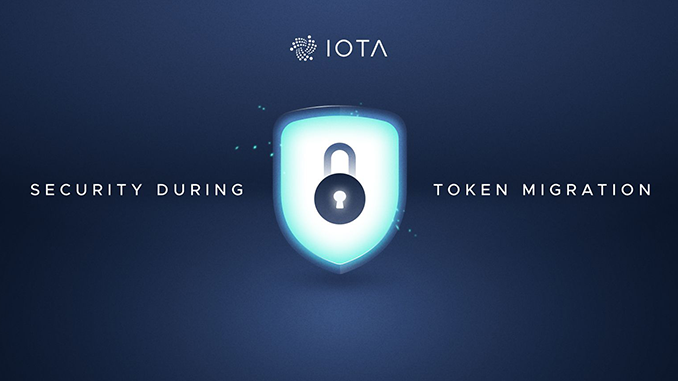 Starting April 21, it will be possible to transfer IOTA to Tanglenet 1.5 using a migration wizard, which will go live on April 28. The IOTA Foundation warns in advance of common scams.
With the launch of Chrysalis aka IOTA 1.5 on April 28, Tanglenet is undergoing the biggest upgrade in its history. This is accompanied by the launch of the new official IOTA wallet Firefly and the need to transfer one's IOTA to the new network. This will be possible as early as April 21, and before that, the IOTA Foundation reminds via blog post, "The process of IOTA migration could be an occasion for cybercriminals to exploit the inexperience of newcomers to the crypto scene. The ironclad principle when dealing with cryptocurrencies is "be your own bank" and requires thinking along with security precautions, he said. Specifically, the IOTA Foundation recommends:
Never share sensitive information about your balances in IOTA and other cryptocurrencies with others. This especially applies to passwords, recovery phrases, usernames, the IOTA seed or even the wallet addresses. When using a Ledger hardware wallet like the Ledger Nano X or Ledger Nano S, the recovery phrase there is absolutely taboo for third parties.
Be internally prepared for scammers posing as IOTA Foundation employees on IOTA forums such as Discord. Representatives of the IOTA Foundation would never ask for sensitive information about IOTA Wallets. Anyone who presents themselves online as a helpful IOTA representative is most likely a scammer in reality and is only after your funds.
Download the Firefly wallet and other materials only from official IOTA sites, most of which end in iota.org.
Post possible questions about IOTA on Discord publicly, so that scam attempts are quickly exposed by the predominantly honest participants.
Furthermore, the IOTA Foundation points out that the migration from April 21 for assets stored at a crypto exchange will also be managed by the same. In such cases, you will have to rely on the respective crypto exchange.
If you hold your tokens yourself, you ultimately don't have to do anything other than enter your seed in the Firefly wallet. Afterwards, the wallet will guide you through the token migration process on its own. This also applies to users who use a hardware wallet from Ledger. The steps to token migration are as follows:
Enter your seed in the Firefly wallet.
Firefly generates a new seed and EdDSA address for you.
Firefly sends the funds to a selected migration address.
Your funds now become available on the new IOTA network. If you do the migration before the Chrysalis launch (April 28) you will have to wait until the Chrysalis launch for the funds to become available.
Conclusion: IOTA 1.5 is getting closer
For a long time the IOTA community has been waiting for the completion of Chrysalis and thus IOTA 1.5. After various postponements, it now seems that April 28 and the migration of IOTA that started beforehand on April 21 will actually take place. The warning of probable scam attempts comes insofar in time from the IOTA foundation and should also be taken seriously by you.
---
Open a Binance Account here and save 10% on fees for a lifetime.