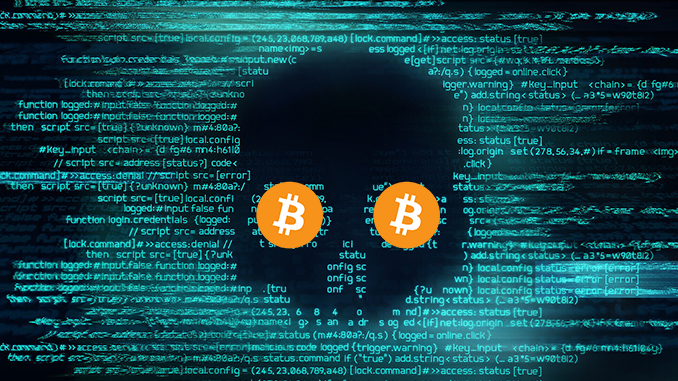 The extortionists acting with the REvil ransomware demand a ransom in Bitcoin (BTC). The events seem to have an impact on the entire crypto industry.
In Sweden, supermarkets are crippled by failed point-of-sale systems, and in the U.S., more than 200 companies are struggling with compromised computer systems. Behind this large-scale hacking attack is the REvil ransomware, which infiltrated global IT services provider Kaseya. The crypto industry is listening closely because the attackers are apparently demanding $70 million in Bitcoin (BTC). Only then would they make public a master key that would unlock the hostile encryption of affected companies' data, is known through Twitter.
Looks like #REvil is asking for $70 million in $BTC to release the Kaseya decryptor publicly. pic.twitter.com/0m7YhCclqb

— Satnam Narang (@satnam) July 5, 2021
This means that Bitcoin and Co. are once again facing accusations of being the preferred cryptocurrency of criminals. This is because here they can move money across the blockchain without any outside force having a chance to access it. But what is often forgotten in the public discussion: In order to have Bitcoin (BTC) paid out in the end in US dollars or other currencies, crypto exchanges and banks are then necessary again. In the Western world, it is now mandatory everywhere to also document customers of crypto exchanges by name through a KYC (Know Your Customer).
The idea that transactions with Bitcoin are anonymous per se is also not true. On the contrary, every transaction with Bitcoin – or Ethereum as the second most important cryptocurrency – can be viewed publicly by anyone via the blockchain. So if a ransom were paid in Bitcoin now, the recipient's address would be known and from there it would be possible to trace where the BTC flowed on to. After the hacking attack on the most important pipeline in the US from this May, investigators were later able to recover large parts of the ransom paid in Bitcoin. However, no further details were provided about this success by authorities.
Bitcoin actually unsuitable for criminals
Experts are surprised: although payments with BTC can be disguised by so-called Bitcoin mixers, here you have to trust strangers for you and your money. And worldwide it is becoming more and more difficult to find a bank still in some dwarf state that anonymously pays out millions that can be traced back to a crypto exchange. Thus, it is generally expected that so-called private coins such as Monero (XMR), DASH or ZCash (ZEC) are more suitable for criminal purposes.
In Norway, extortionists have already demanded Monero and Dash in a kidnapping case. In the U.S., the Internal Revenue Service (IRS) is working to undermine Monero's mechanisms to guarantee anonymity and privacy. Again, loopholes are becoming rare.
Bottom line: crypto industry mostly complies with regulation
Studies from 2019 and 2020 have shown that by now only one percent of all Bitcoin can be attributed to criminal spheres. Thus, the sometimes cultivated image of Bitcoin as "mafia money" turns out to be a fairy tale. In the early days of Bitcoin, however, this was still different, but the leading crypto exchanges have gradually all adapted to regulations and customer identification in order to be able to operate legally. The BaFin license for Coinbase is a recent example from Germany.
How the REvil attack will turn out and whether ransom will be paid in Bitcoin is open at this hour. But to demonize Bitcoin in general for such machinations falls short. The good right to privacy in monetary matters is only rudimentarily guaranteed with Bitcoin anyway. And cryptocurrencies like Monero, which blatantly advertise specially protected anonymity, are increasingly being targeted by the police and the judiciary. It remains exciting to see whether these private coins will survive in the market.
As an investor, you should not forget that when you initiate payments from crypto exchanges to your bank account, at the latest, you are done with concealment. This is another reason why tax authorities are not among those who automatically associate Bitcoin with crooked dealings.
---
Best place to buy Bitcoin: