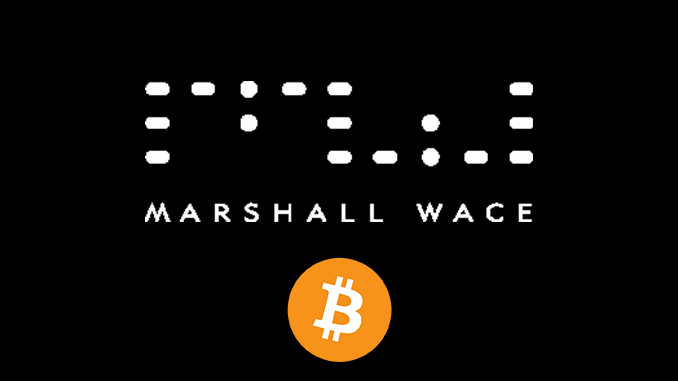 London-based hedge fund Marshall Wace is discovering the crypto industry as a promising investment, according to a newspaper report. Stablecoins, for example, are also to be the focus.
The British hedge fund Marshall Wace manages a good 55 billion US dollars on behalf of its clients and is therefore one of the largest hedge funds in the world. Now the Financial Times reports that Marshall Wace is setting its sights on the crypto industry. It says a team has already been formed and is now researching which investments in the crypto industry are interesting and together could make an attractive package for Marshall Wace. Citing insiders, the FT writes that Marshall Wace is not initially thinking about direct investments in Bitcoin (BTC).
Rather, Marshall Wace is apparently looking for investment opportunities that mirror the technological and financial underpinnings of the crypto industry. These include companies that develop innovative blockchains, for example, as well as those that issue stablecoins. In May, Marshall Wace had already indirectly invested in USD Coin (USDC) through an investment in Circle as the issuer of USDC.
Observers interpret Marshall Wace's move as logical. After all, Bitcoin and Co. are increasingly establishing themselves far beyond a niche; companies such as MicroStrategy were able to significantly increase their value through strategic investments in BTC. Coinbase's IPO in the U.S. in April was also a milestone for the crypto industry. According to the FT, hedge funds plan to put a good seven percent of their investment volume into cryptocurrencies and crypto over the next five years. This means that investment professionals see above-average profit opportunities in this field coupled with a hedge against incipient inflation.
Hedge funds and crypto – an industry on the move
U.S. hedge fund SkyBridge Capital already bought bitcoin for $25 million in December 2020, Brevan Howard Asset Management followed with more than $50 million in cryptocurrency purchases in April 2021. In Germany, the new Fondstandortgesetz opens up Opportunities. In short, investments in bitcoin and crypto companies through funds are trending and are obviously actively demanded by clients.
With the information known so far about Marshall Wace's strategy, a conservative course is emerging. However, it will certainly be triple-digit million volumes that Marshall Wace has reserved for his future crypto fund. This is further proof that the crypto industry has come of age. Many also see this as reassurance that there is no need to fear a Bitcoin price crash like the one that followed the boom in 2017/8. Because unlike back then, private investors are not driving the upswing in the crypto industry largely on their own, but big capital is participating decisively.
---
Best place to buy Bitcoin: