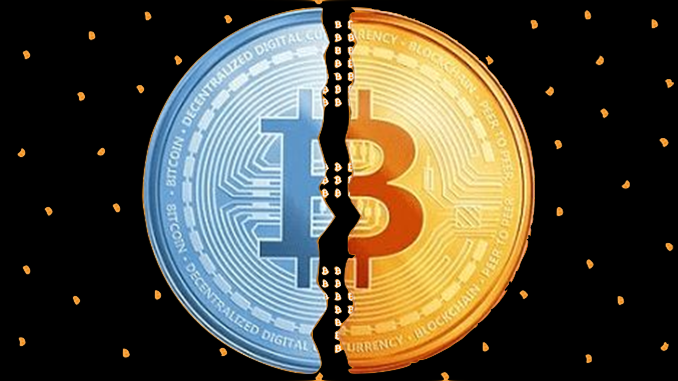 It is expected to be 744 days until the next Bitcoin Halving occurs. The event takes place every four years. The surrounding circumstances are existentially important for Bitcoin (BTC) investors.
While the price curve of Bitcoin (BTC) is currently hovering around 40,000 US dollars, medium- and long-term investors are already focusing their attention on the next Bitcoin Halving. Because if a Bitcoin halving occurs every four years, this has a direct influence on Bitcoin mining and thus, according to experience, also on the price of the world's most important cryptocurrency with a time lag. The last Bitcoin halving so far took place on May 11, 2020, and so the waiting period for the next halving is currently about half-time.
From a purely technical point of view, a Bitcoin halving automatically reduces the amount of BTC that miners receive as a reward for producing new blocks in the blockchain. Currently, Bitcoin miners expect to receive 6.25 BTC and from the beginning of May 2024, the so-called Miner Rewards will be reduced to 3.125 Bitcoin. Currently, about 900 Bitcoin are mined daily, after the next halving the number will drop accordingly to about 450 BTC. This intentional artificial scarcity of new Bitcoin is supposed to serve as a brake on inflation, but in practice it has ensured hefty price gains after the previous halvings.
In May 2020, for example, Bitcoin was still trading at just under $9,000, and about half a year after the halving, a rally began that drove BTC to new all-time highs of over $60,000. One reason is considered to be: investors and investors are clearly reminded around the Bitcoin halving that the number of all BTC is limited to 21 million and fewer and fewer new Bitcoin can come onto the market at all. Incidentally, the striking figure of 19 million Bitcoin was reached three weeks ago.
Conclusion: Bitcoin Halving 2024 – Optimism Allowed?
The price development of Bitcoin is influenced by a variety of factors, global economy is relevant as well as public opinion and regulatory environment. Bitcoin halving every four years is designed as a technical artifice that eliminates inflation risks. In reality, however, Bitcoin halving has lifted the price of BTC to new all-time highs each of the three times so far, which in US dollar terms have easily absorbed inflation. In the Bitcoin camp, experts reckon that the influx of institutional investors is only just beginning. Further increasing acceptance of Bitcoin paired with an ever-shrinking new supply are, in theory, actually good nutrients for optimistic forecasts, which expect BTC to reach a level of over 100,000 US dollars in 2024 at the latest. However, investors are now also better educated than before about the mechanisms of Bitcoin halving. Moreover, "digital gold" has established itself as an asset class in its own right, and Bitcoin rarely manages to decouple itself from macroeconomic trends. Thus, the upcoming Bitcoin halving in spring 2024 should definitely be kept in mind, but should not be seen as a guarantee for a positive price explosion in BTC.
---
Best place to buy Bitcoin: