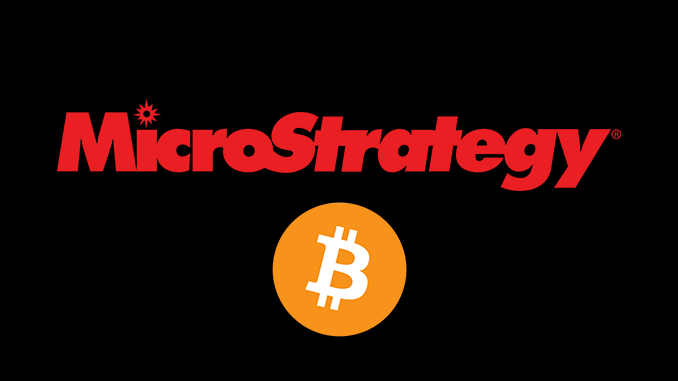 Nasdaq company MicroStrategy continues its course of shifting cash reserves from Fiat to Bitcoin (BTC). The company has now purchased 16,796 BTCs, with an initial batch of 21,454 in mid-August. This concept from MicroStrategy has attracted a lot of attention in the U.S. economy.
For Micheal Saylor, CEO of the US software company MicroStrategy, the situation is clear: the Federal Reserve's monetary policy harbors considerable risks of inflation, and the global economy is coming to a standstill due to the Corona pandemic. So he swore to MicroStrategy already in the summer to build up reserves in Bitcoin (BTC) and to dispose of reserves in US dollars and classic asset classes. In mid-August, MicroStrategy then reported that it had purchased 21,454 BTC for approximately 245 million US dollars. Now Saylor announces via Twitter: MicroStrategy has added another 16,796 Bitcoin for $175 million. This not only makes MicroStrategy a whale, but could also serve as a model for other large corporations.
The Bitcoin Strategy of MicroStrategy
In its 2019 Annual Report, MicroStrategy reports a good $450 million in cash reserves. Compared to 2018, it is noticeable that around $350 million was shifted from short-term investments to cash. This cleared MicroStrategy's path towards Bitcoin, as can be seen in retrospect. In September 2020, MicroStrategy informed the SEC in writing that it would use Bitcoin as the primary form of its reserves in the future. All in all, the 38,250 BTCs now held by MicroStrategy are worth approximately $416 million at current prices and were purchased for $425 million including fees.
Directly financially, MicroStrategy has not yet seen a return on its investment in Bitcoin – but MicroStrategy's share price has increased by more than 20 percent since August. This is because investors are obviously following the arguments in favor of Bitcoin and see Saylor's tactics as clever risk management. Already in the first round of buying, Saylor had mentioned not only inflation protection through BTC but also profit opportunities as an argument.
Lessons from the Bitcoin Investment of MicroStrategy
The massive, unannounced purchases of BTC by MicroStrategy have not visibly affected Bitcoin's price curve – this is good news and disproves voices that believe whales can influence prices. MicroStrategy, of course, does not give any indication as to how long it intends to hold BTC. But those who read the predominantly positive comments on Saylor's commitment to Bitcoin understand: Here, a large U.S. company has reacted quickly to changes in the general conditions of monetary policy and the economy. If further companies follow that – which for example the brothers Winklevoss expect – the demand for Bitcoin gets substantially increase and that should finally also result in clear course profits.
---
Best place to buy Bitcoin: