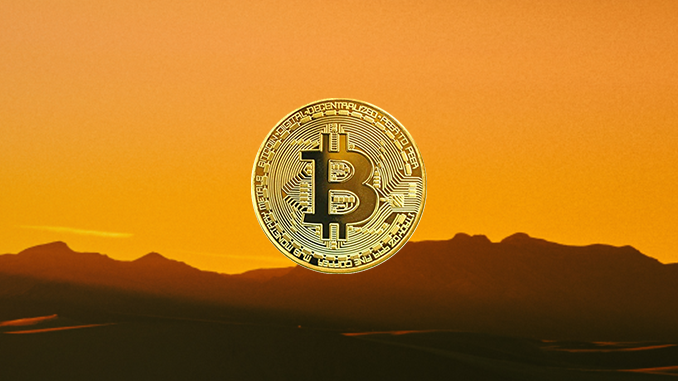 Bitcoin's price curve has plummeted, with BTC trading below US$40,000 for the first time since August 2021. Meanwhile, Bitcoin Whales are stocking up.
Bitcoin (BTC) once again confirms its reputation as a volatile asset. In the night to today's Friday, the price curve of Bitcoin buckled by about 7 percent and fell to levels around 39,000 US dollars. BTC had last fallen below the psychologically important $40,000 mark in August 2021. Before the current price drop, it became known that so-called Bitcoin Whales had been buying larger quantities of BTC in recent days.
Based on blockchain data, analysts at Santiment determined that around 40,000 Bitcoin were purchased at mid-week prices around $42,000 from accounts that previously held between 1,000 and 10,000 BTC. Such richly stocked addresses are known as whales. They are also emblematic of the widespread investment strategies HODL, which is aimed at increasing Bitcoin holdings and patiently weathering periods of price weakness rather than panicking and dumping BTC at a loss.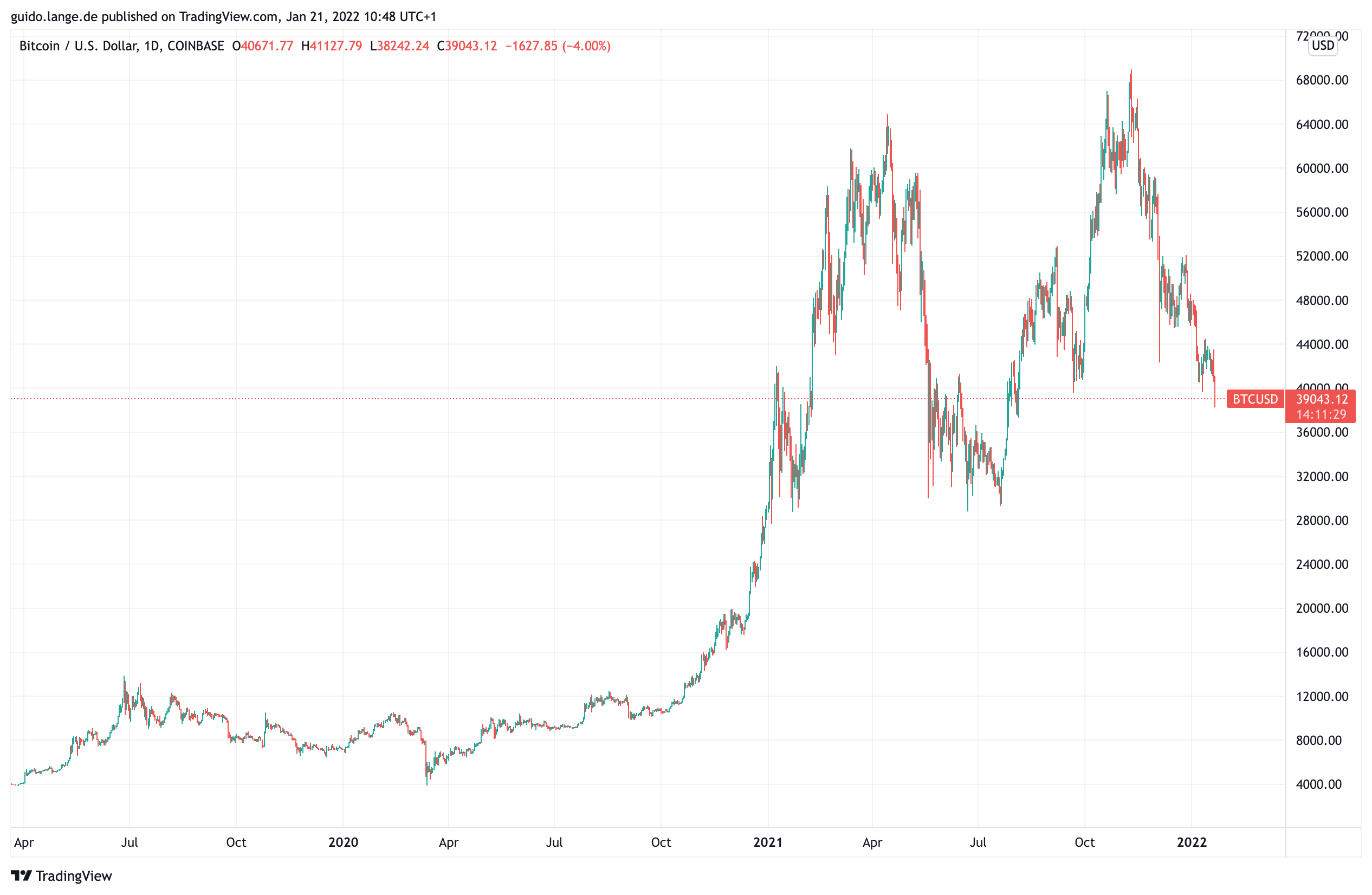 Bulls and Bears Collide – Bitcoin Price Curve Turbulent
There is an important phenomenon to note in the recent Bitcoin price curve turbulence, according to Glassnode's analysis. The negative trend has already turned at least 30 percent of the assets into the BTC into the negative, these bitcoin were bought at prices above $40,000. There is a risk that the share of such currently unprofitable investments in Bitcoin will increase even further. In the past, such tendencies would often have marked a crossroads. Either bears prevail and capitulate in the face of the risk of further losses. In that case, Bitcoin's price curve would continue to plummet. If bulls gain the upper hand again, BTC should receive significant momentum and the price curve should correct positively.
Conclusion: Bitcoin market presents itself nervously
Given the rapid and violent dynamics in the price of Bitcoin, a forecast is quickly outdated. What remains clear: BTC is currently more than 40 percent away from its all-time high of almost $69,000 from November 2021. This indicates that many of those investors who invested in Bitcoin for the first time in 2021 are in the loss zone. Will they now hold their nerve and join the HODL faction? Or are they already regretting their exposure to Bitcoin and pushing off to cut losses? The price curve of BTC could face further nervous days.
---
Best place to buy Bitcoin: