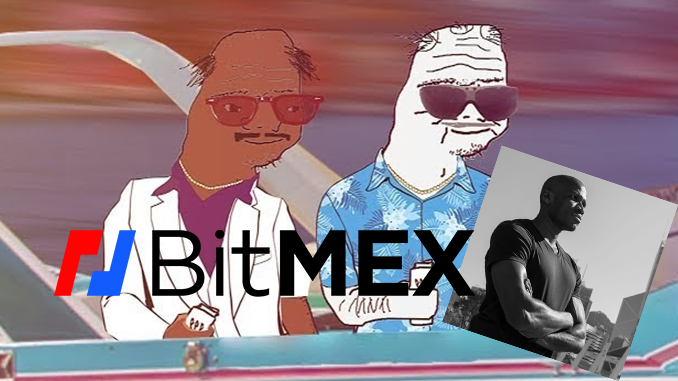 Crypto exchange BitMEX is once again facing the shadows of its past in the public eye, with long-time BitMEX CEO Arthur Hayes going on trial in the US.
In his prime, Arthur Hayes was one of the major figures in the crypto industry as CEO and co-founder of crypto exchange BitMEX. From mid-2014 until October 2020, Arthur Hayes ran BitMEX, then came the arrest warrant. The charges against Hayes and three other BitMEX leaders include aiding and abetting money laundering, bribery, and other crimes. Arthur Hayes initially managed to evade the U.S. grasp. But now Hayes has turned himself in to authorities in the U.S. state of Hawaii, reports Bloomberg business news agency. Accordingly, Hayes declared his innocence in principle before a judge in Honolulu. Through a previously negotiated deal with the judiciary, Hayes was released on $10 million bail for the time being, but must stand by for trial in New York.
Previously disclosed attachments indicate that Hayes faces several years in prison. His attorney now stated that Hayes is demonstrating his willingness to clarify the earlier events and to refute the unjustified allegations. Before Hayes, the other two BitMEX co-founders Benjamin Delo and Samuel Reed had already turned themselves in to justice. The fourth defendant Gregory Dwyer, once the first employee at BitMEX, is apparently in Bermuda and will only agree to extradition to the U.S. under preconditions. Anyone who knows the history of BitMEX and the atmosphere in the crypto industry as recently as five years ago knows that a public trial is likely to reveal disconcerting details about business practices.
Conclusion: BitMEX can't get rid of negative headlines
For BitMEX with the 100x Group as operator, the new news is not very pleasant. Actually, it had been hoped to draw a line under previous affairs by replacing the leading position at BitMEX with the German Alexander Höptner. The attention that the trial against Hayes and the co-defendants is likely to attract will also always bring BitMEX as a buzzword.
In the process, Höptner is working to regain lost ground from BitMEX in the lucrative crypto derivatives business. There, Hayes and cronies had also raked in millions and, according to U.S. justice, transferred them to private accounts under highly suspicious circumstances. The final chapter around BitMEX's past is still not written, Hayes could now contribute to it.
---
Open a Binance Account here and save 10% on fees for a lifetime.