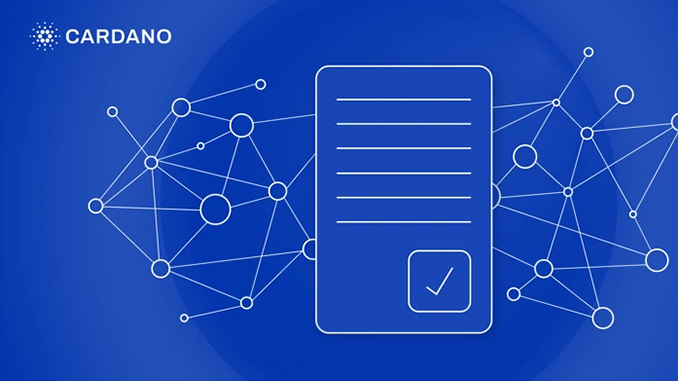 Cardano (ADA) plans to bring smart contracts to the mainnet on September 12 with the upgrade Alonzo. But the testnet for it is causing debate about whether Cardano smart contracts are practical.
At the beginning of the week, Cardano (ADA) was still enjoying a new all-time high, which was attributed to the upcoming Alonzo upgrade. But since then, Cardano's price curve has taken a beating, dropping more than 20 percent from just over $3 to below $2.40. In addition to losses on the overall market for cryptocurrencies, the reason for the significant markdowns at ADA is technical criticism of the concept of Alonzo Smart Contracts.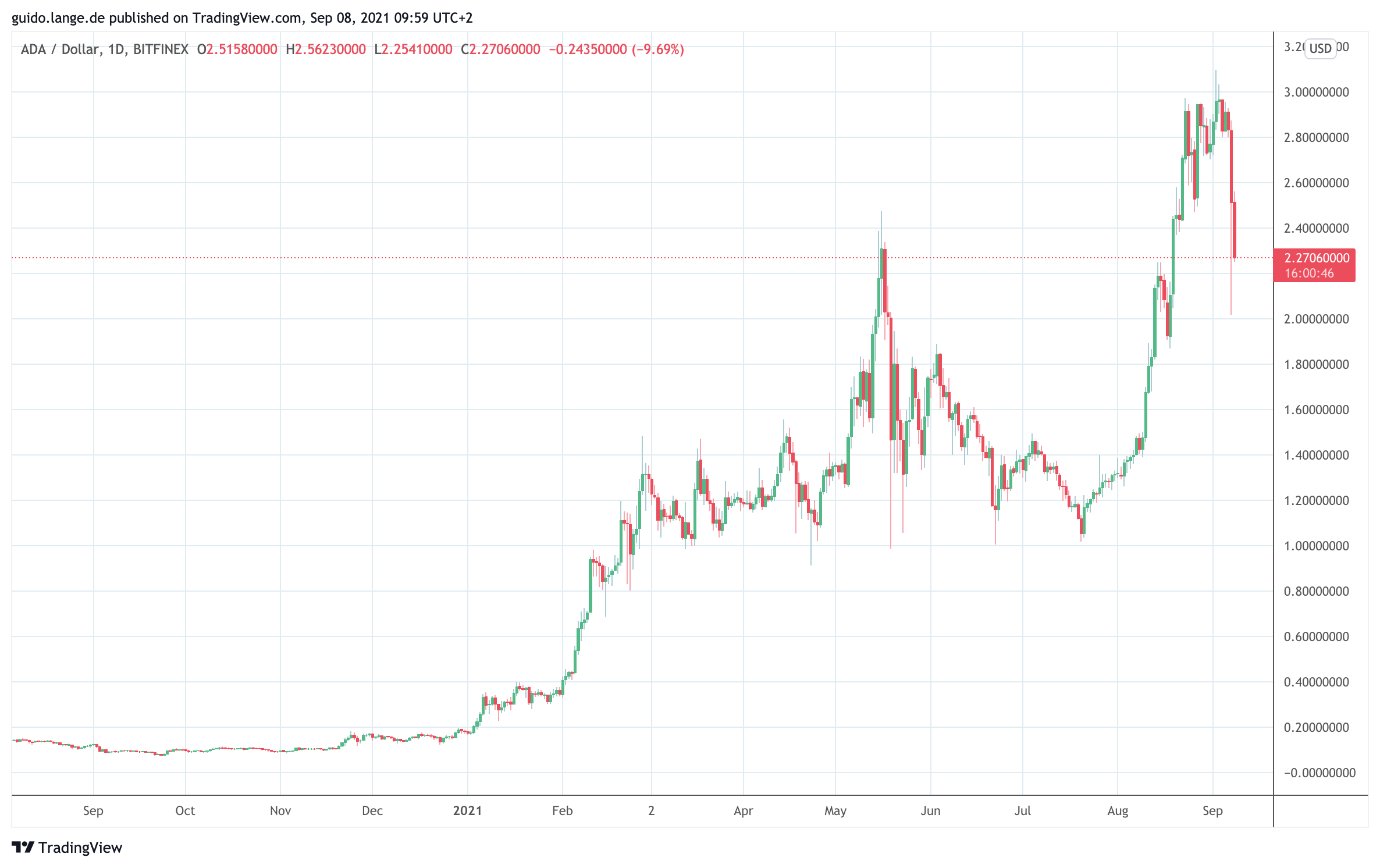 Eric Wall, head of the crypto investment firm Arcane Assets, is particularly skeptical. On Twitter and elsewhere, Wall argues that Cardano with Alonzo is not capable of handling typical tasks in the DeFi division. Mineswap, as a project that wants to establish a decentralized crypto exchange (DEX) on Cardano, also had to row back for the time being and cancel its tests for it. The core issue is how transactions and smart contracts should be handled under Alonzo on Cardano.
It turned out in the test net that orders often failed with the indication that UXTO (Unspent Transaction Output) was already occupied in the intended block of the Cardano blockchain. The simplified explanation behind this is that a block on Cardano Alonzo in its current form can only contain one smart contract and also does not support multiple signatures. However, DeFi's complexity relies precisely on services that organize and settle smart contracts with many contract partners in real time in a decentralized manner.
Some critics are already talking about a "death of Cardano" in light of Alonzo's unanticipated complications. Wall draws an unflattering comparison to IOTA and states: Cardano has already been talking about smart contracts for 6 years and thus even longer than IOTA about the abolition of the central coordinator there, which has not been accomplished for 5 years. The tenor of these voices is clear: Smart Contracts under Alonzo at Cardano threaten to turn out to be stillborn.
Cardano defends itself against criticism of Alonzo
But Cardano does not want to accept the harsh criticism and fires back. Input Output as the company behind ADA makes clear via Twitter and blog post: What is happening now in the testnet at Alonzo is no surprise. UXTO in itself provides strong security and fixed transaction fees, which must be considered a plus. In the UXTO variant of Cardano, parallel actions are possible, which can solve the one-block problem, he said.
Cardano founder Charles Hoskinson also quickly spoke out via Twitter, accusing critics of "FUD" and shouting. In terms of content, Hoskinson says there is now already a proposal for how Alonzo can be improved through an update. Cardano projects other than Mineswap also lined up behind Upgrade Alonzo. SundaySwapLabs, for example, in a blog post, finds the objections mostly technically incorrect, as they underplay fallback options. These include solutions in which a central instance monitors that smart contracts are executed in parallel.
Bottom line: ADA tarnished – but Alonzo to keep coming on Sept. 12
As of today, Cardano is sticking to the launch of Alonzo on September 12, risking the acid test of whether DeFi projects will actually establish themselves under ADA with greater liquidity after the upgrade. Because the details presented actually cast doubt on whether proven DeFi concepts can be realized under Alonzo. Hoskinson, as Cardano's figurehead, is negatively countered in this situation by his communication policy, which is often seen as arrogant.
For ADA, the discussion comes at an inopportune time. While the price of Bitcoin (BTC) and leading altcoins has plummeted drastically since yesterday evening (Tuesday), doubts about Alonzo further weigh on ADA. Thus, Cardano suddenly turns from one of the week's winners with an all-time high to a prominent wobble candidate.
---
Best place to buy Bitcoin and Cardano (ADA):