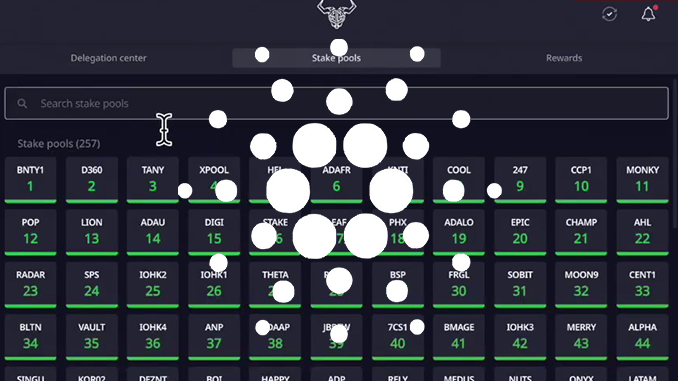 The price of Cardano has been stagnating for weeks at around 2.10 US dollars. Meanwhile, more than 70 percent of all ADA are deposited for staking. How are the developments to be interpreted?
With Cardano (ADA), experience shows that the community always finds something to celebrate. As the price curve has stalled at around $2.10 for ADA in the fall, experts are now focusing on other details in Cardano's development. One fact stands out when looking at blockchain data: ADA for the equivalent of just over $50 billion is now stored in staking pools, or 72 percent of all Cardano in circulation. Since the beginning of September alone, Cardano has added just over 120,000 staking addresses, an increase of nearly 15 percent. This trend picked up pace when it became apparent after the Alonzo upgrade that the associated smart contracts were barely marketable in their execution.
For staking, assets are typically contributed to pools, where they contribute to the stability of the network and are rewarded with bonuses in ADA. Up to 10 percent targeted annual interest is possible with Cardano Staking – but the coins are normally deposited for a fixed period of time and are thus removed from day-to-day business. In this respect, the unusually high staking rate at Cardano can be read in two ways: Either ADA continues to be so attractive that waiting for technological upgrades seems worthwhile for many investors. On the other hand, it can be argued that there are currently no meaningful use cases for Cardano and that ADA's all-time high of $3.10, even before Alonzo, is now far away. Staking then remains the method to overlook price losses with Cardano.
More and more investors in Cardano
In this context, it is also interesting to note that the total number of all wallet addresses has doubled at Cardano since May 2021 to November from 1 to 2 million. This clearly shows how ADA has arrived in the portfolio of more and more investors and how well-known Cardano has become. However, Cardano has still not been able to keep up with recent price rallies, such as Solana (SOL), and has thus recently fallen behind Solana in the ranking of the most capitalized cryptocurrencies. An upgrade Hydra, which has not yet been scheduled in more detail, is supposed to bring offline functionalities for Cardano and could set new impulses.
Conclusion: Cardano in a quandary
Despite the setbacks in development work, ADA is still backed by a considerable market capitalization of a good 70 billion US dollars and – as of November 2021 – investors do not really know where Cardano offers money-making use cases. Even PR trips by professional optimist Charles Hoskinson, who as Cardano's founder is still raving about his Africa tour in October, can obscure that. Investors, however, must ask themselves when and how ADA will get out of the position of being a popular altcoin that lacks unique selling points in practice.
---
Best place to buy Bitcoin and Cardano (ADA). You can also stake ADA on eToro: