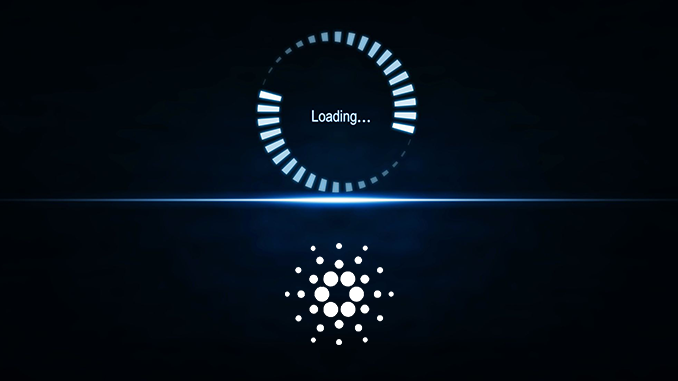 Cardano (ADA) falls far short of positive expectations in terms of price performance and ecosystem. Now crypto expert Chris Burniske warns Cardano is "vaporware" and predicts disappointed investors.
For much of 2021, Cardano was an investor darling, with the price curve pointing way up, pumping the price of ADA to $3. But then the Alonzo upgrade at Cardano went live with great anticipatory praise and the euphoria began to fizzle. Currently, ADA remains at a good 1 US dollar. Cardano is facing increasing criticism and crypto expert Chris Burniske is taking it to the extreme via Twitter.
Because $ADA is vaporware. https://t.co/SOwHDpxQDz

— Chris Burniske (@cburniske) February 8, 2022
"Vaporware" is ADA, finds Burniske, who has proven his expertise in leading positions at crypto investment firms Placeholder and ARK Invest. Dictionaries have yet to come up with a German translation for "vaporware." The term "vaporware" is known for example from game industry, when games are promised, but are repeatedly delayed or do not appear at all. Cardano followers, however, understand little fun and went at Burniske accordingly for his criticism. The expert then rowed back a bit, again via Twitter. "Vaporware" is not quite the right word for ADA, he said. It would be better to say that Cardano and founder Charles Hoskinson overpromised and disappointed ADA investors are to be expected, Burniske said.
Thanks for the invite, but I'll politely decline

It was inaccurate to say Cardano is vaporware & inaccurate use of the word defrauded. Should've said IMO Cardano & Charles overpromise & ultimately I expect $ADA holders to be disappointed.

GL to you all in proving me wrong ✌️

— Chris Burniske (@cburniske) February 9, 2022
Here's why Cardano is in trouble
ADA's price curve, which has been negatively afflicted for months, cannot be explained away, and Burniske is hitting a sore spot with more than just that. Because the problems actually lie deeper. With the Alonzo upgrade, smart contracts came to Cardano and were supposed to open the door towards DeFi. But it quickly became apparent that Alonzo Smart Contracts were of little use for DeFi. In addition, Cardano's blockchain recently showed congestion. Cardano founder Hoskins' large-scale Africa initiatives have also produced little to nothing tangible. In short, Input Output as the company behind ADA and Hoskinson himself keep raising expectations that do not pass the practical test.
Conclusion: Momentum at Cardano prohibits optimism
Why ADA can't really gain a foothold in the DeFi division, for example, we've highlighted here in a market overview and here based on current key data. In this respect, Burniske's Twitter-typical pointed criticism stings a hornet's nest, but does not miss the reality. Cardano disappoints because it fails because of self-formulated claims and not because of professionally justified criticism.
---
Best place to buy Bitcoin and Cardano (ADA):