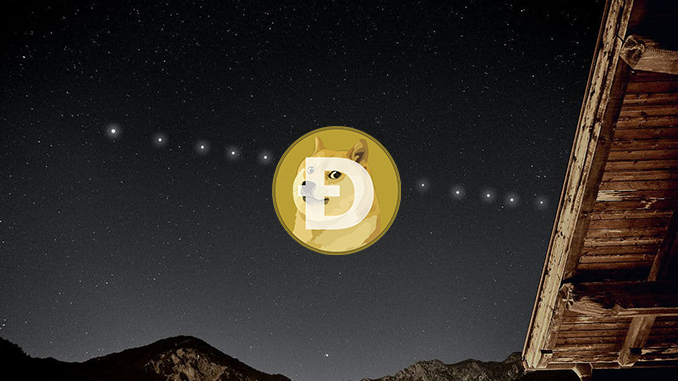 Multi-billionaire entrepreneur Elon Musk is also known for his commitment to Dogecoin (DOGE). Now it appears Musk is looking to integrate Dogecoin as a form of payment at his satellite internet project, Starlink.
Dogecoin (DOGE) regularly divides the crypto scene: one camp sees Dogecoin as a basically superfluous memecoin that mainly serves speculative purposes. The other camp considers DOGE to be a promising cryptocurrency that should be established as a globally accepted means of payment. Tesla CEO and much-admired serial entrepreneur Elon Musk is known to be a fan of Dogecoin and also lets himself be called "Dogefather". Thus, even small hints from Musk regarding DOGE are enough to move the course. The most recent example of this is a wink smiley that Musk sent off on Twitter. With it, Musk commented on the suggestion that Dogecoin could be used for payment at his spaceflight company SpaceX and its subsidiary Starlink.
For DOGE's followers, the news was thus clear: Musk sympathizes with the idea and is making the appropriate preparations. At times, Dogecoin was able to gain a few percent. In the past, Musk had already ensured that SpaceX integrates DOGE in the context of a "DOGE-1" named mission towards the moon. This also alludes to battle cries, which wants to drive the price curve of Dogecoin towards the moon, i.e. to unimagined heights. With Starlink, it could become possible to pay the bills in subscriptions and hardware for the Internet from space with Dogecoin.
Bitcoin and "Dogefather" Musk – difficult terrain.
Musk's reach and influence was also experienced by the crypto scene in early 2021, when Tesla invested $1.5 billion in Bitcoin (BTC) at Musk's behest. In addition, Tesla accepted Bitcoin as a means of payment for just under two months. As a result of the much-publicized news, the price of BTC pumped up – and promptly buckled when Tesla discontinued the BTC payment channel again, officially because of too much energy from unsustainable sources for the Bitcoin system.
After all, it is now clear that Musk considers cryptocurrencies innovative and does not demonize them. Moreover, Tesla has been accepting Bitcoin again since December 2021, albeit only for select merchandise. Musk has not ruled out a comeback of BTC at Tesla as a means of payment for vehicles, but wants to make this dependent on improved energy balance at Bitcoin miners.
Conclusion: Dogecoin holds its own among major cryptocurrencies
For all the justified criticism of DOGE: Dogecoin has established itself in the extended top 10 of the most capitalized cryptocurrencies and is slowly getting practical tailwind from acceptance as a means of payment, especially from the USA. Musk is also involved with DOGE in the background, such as funding technological advancements and a Dogecoin foundation as a base. A total crash of DOGE conjured up by skeptics now seems unlikely, and who knows what surprise Musk will conjure up for Dogecoin.
---
Best place to buy Bitcoin and Dogecoin: