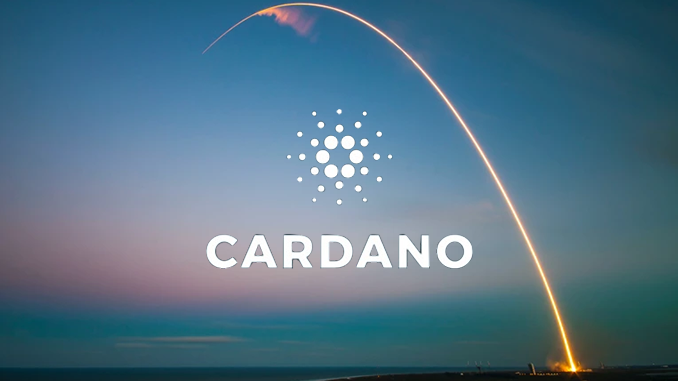 Cardano (ADA) is due for an upgrade in February, which will enable individually defined tokens in the ecosystem. Also spurred on by this, ADA has already increased by 400 percent since the beginning of the year.
Cardano (ADA) has recently fought its way forward step by step in the list of the most important cryptocurrencies by market capitalization and now already occupies fourth place with 27 billion US dollars. Since the beginning of the year alone, the price of ADA has risen from just under USD 0.20 to more than USD 0.80 by now, thus significantly outperforming the already positive trend on the overall market. What is behind the success story?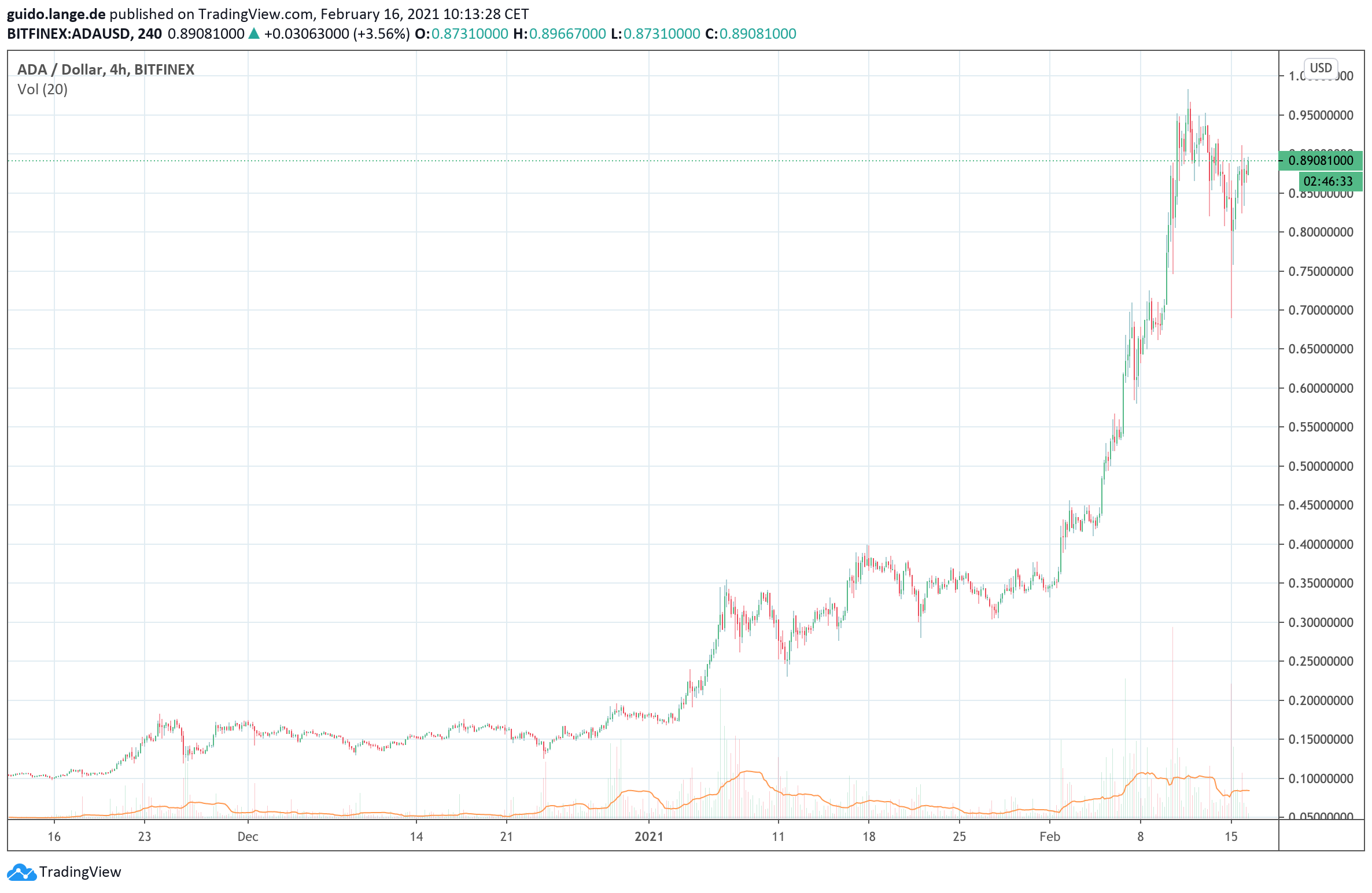 Background to Cardano and ADA
Behind Cardano is a team led by Charles Hoskinson, who has already demonstrated expertise as co-founder of Ethereum (ETH). Cardano has set itself the goal of becoming the Blockchain 3.0 and even leaving Ethereum behind in its technological capabilities. Cardano's great advantage was and is to create its blockchain in the Proof-of-Stake protocol from the beginning, thus avoiding the problems of scalability and transaction fees known from Ethereum. ADA is the native token on Cardano, with a cap set at 45 billion, of which just over 31 billion ADA are already in circulation.
In the general roadmap of Cardano, a good half of the plans have been worked through, one is in the Goguen phase, which brings smart contracts and other important functionalities. The Mary module is now expected to be added to Cardano by the end of February, as announced in a blog post. Mary adds custom tokens to Cardano's ecosystem, similar to ERC-20 tokens and ERC-721 tokens on Ethereum. These inter-compatible coins combined with smart contracts are main reasons for Ethereum's leading role in the DeFi space.
So with Mary, Cardano becomes a blockchain that theoretically merges an unlimited number of different tokens (multi-asset). The explanatory blog post on Mary accordingly concludes confidently by stating that Cardano is now becoming an ecosystem for DeFi and other use cases. In the latter, the future non-fungible tokens are important, immutable and non-destructible tokens that represent art or special equipment in games, for example, and are among the trending topics in the crypto industry.
Conclusion: Cardano and ADA are marching into the future
Cardano (ADA) is still overshadowed by Bitcoin and Ethereum in the public perception. But Cardano is increasingly reliably succeeding in translating announced development steps into the mainnet and into practice. Mary is broadening the horizon for Cardano and ADA, so the strong price gains have an explainable background. We can look forward to the first DeFi projects at Cardano.
---
Best place to buy Bitcoin and Cardano: