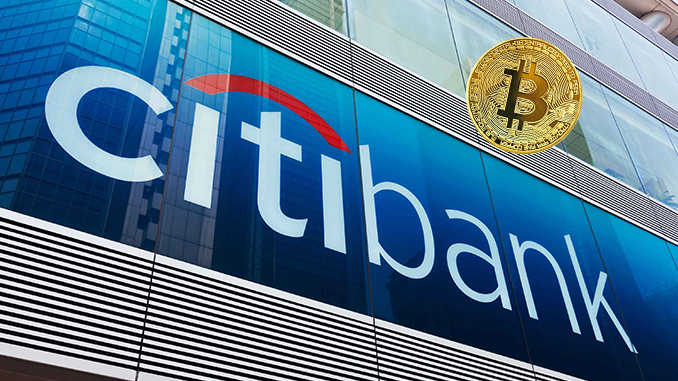 In the USA, two major banks want to get more involved in Bitcoin. Citibank mentions Bitcoin as a reserve currency, Goldman Sachs wants to launch Bitcoin futures and other financial instruments.
Bitcoin (BTC) is gradually arriving in the traditional banking world, as news from the United States suggests. Citibank, as one of the world's largest private clients, published an extensive study at the beginning of the month titled "Bitcoin: at the tipping point", which predicts a bright future for Bitcoin with new prospects. And Goldman Sachs, which focuses on investment banking, plans to open a cryptocurrency trading division as early as March that will also offer Bitcoin futures, Bloomberg business news agency reports.
How Citibank sees the role of bitcoin
Citibank analysts draw on a proven model on Bitcoin, which sees the development for BTC in cycles. According to this, phases 1 and 2 have already been completed, in which Bitcoin initially fascinated as a novel technological solution and then gained more and more followers due to its decentralization as protection against external influence. In the current phase 3, Bitcoin is then establishing itself in the mainstream and as a store of value, which Citibank attributes to increasing interest from institutional investors. Phase 4, where a turning point could be imminent for Bitcoin, is thus its use as a global means of payment. Here, Citibank believes that BTC lends itself as a reserve currency that is free from political influence and should therefore be more attractive than state-organized digital currencies (CBDCs). This thesis has been heard more frequently recently and has already been voiced by the Financial Times and Canadian ex-premier Stephen Harper, for example. One thing is clear in this atmosphere: Citibank will no longer close its doors to Bitcoin. Most recently, it had published a price forecast for Bitcoin as "digital gold" of over $300,000 by the end of 2022.
Goldman Sachs takes Bitcoin seriously again
Citibank and Goldman Sachs' new optimism about Bitcoin is particularly noteworthy because both had scrapped earlier plans to build crypto divisions in the 2018/9 crypto winter. Now, however, they need to serve customer demand, and at Goldman Sachs, this should happen as soon as possible. What exactly will happen there in the near future, the informants of Bloomberg do not know, however, in addition to the sting host Bitcoin Futures.
The financial institutions thus join the ranks of Mastercard and the bank BNY Mellon, which in February announced the integration of Bitcoin and leading altcoins into their services. In Germany, Deutsche Bank also has plans to do so.
Conclusion: Trend toward Bitcoin on a broad basis.
A year or two ago, Bitcoin was still sometimes ridiculed in the traditional financial world as a nerdy project that would disappear from the scene again. This assumption has turned out to be wrong, and banks and financial service providers are currently racing to get into the Bitcoin sector of the future in time. In doing so, they are partly responding to increased customer demand from both private and institutional investors. What drives many investors towards Bitcoin is the persistent fear of inflation due to the very loose monetary policy of the central banks coupled with the profit opportunities of Bitcoin as a rare commodity.
---
Best place to buy Bitcoin: