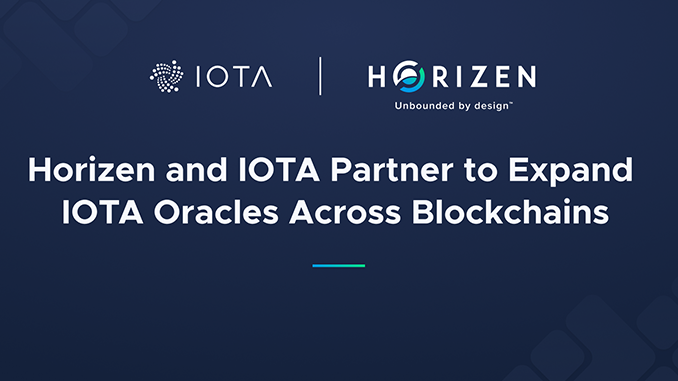 IOTA Oracles got a lot of attention when it was announced three weeks ago. Horizen (ZEN) has now been unveiled as the first partner for IOTA Oracles to capture and use external data sources as well.
The further development of the crypto industry towards more linkages and use cases with the real economy is in full swing: projects such as Polkadot (DOT) or Chainlink (LINK) bring together different blockchains or prepare data of all kinds in a blockchain-friendly way. They are among the winners of the last months because they are openly positioned in their concepts and no longer trapped in a single ecosystem. IOTA has also recognized this field for itself. With IOTA 1.5 and the subsequent abolition of the central coordinator, IOTA is to be generally technologically prepared for interaction with other blockchains and cryptocurrencies before the end of 2021. One practical detail here is IOTA Oracles, which will pave the way for data flows of all kinds into Tanglenet. With Horizen (ZEN), a first other crypto project has now opted for IOTA Oracles and is entering into a partnership, the IOTA Foundation reports via blog post.
Background on IOTA and Horizen
Horizen describes itself as the world's most flexible and secure ecosystem for intercommunicating different blockchains. The focus is on use cases in the real world, such as for identity verification. With ZEN, Horizen has its own cryptocurrency, which, however, is ranked 90th in the no-man's land of the most capitalized altcoins. Horizen also sees cooperation with IOTA as promising in a blog post, citing DApps as a field for IOTA Oracles.
IOTA emphasizes that the official closing of ranks will bring the developers of both projects together. IOTA, with its listing among the top 30 cryptocurrencies by market capitalization, is certainly the bigger one among partners. However, for IOTA Oracles not to run the risk of ending up as a theoretical module, such news as Horizen's commitment is certainly positive.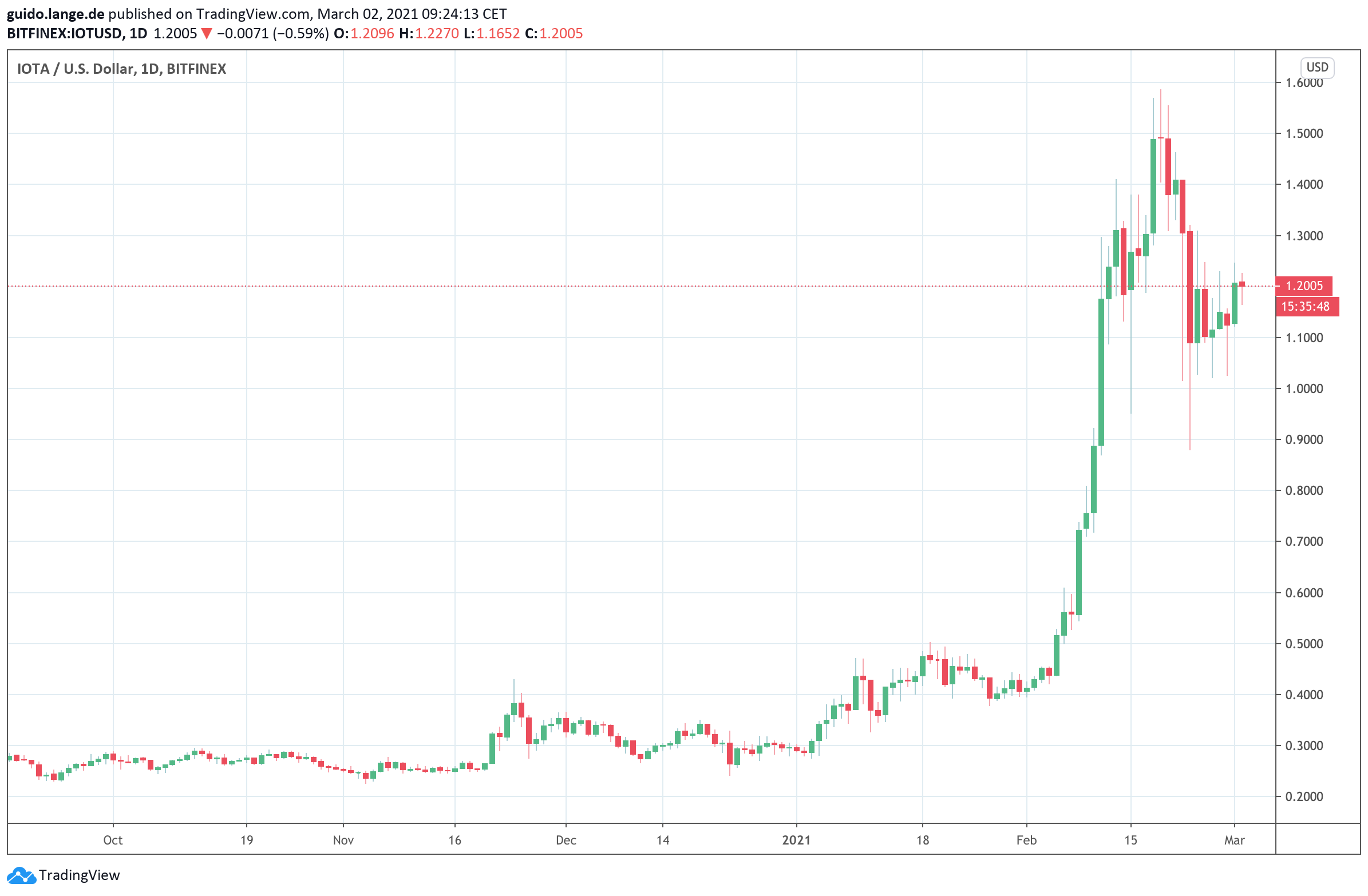 Conclusion: optimism at IOTA is growing
The crypto year 2020 had shown to be a lost year for IOTA, and the pressure has grown all the more to deliver encouraging results in 2021. First acid test remains first the release of Chrysalis Phase 2 aka IOTA 1.5, which should happen this March. Looking further into the future in parallel with topics like IOTA Oracles sounds good. Whether the cooperation with Horizen will then really bear fruit is another question. Many IOTA collaborations have turned out to be not very sustainable in the medium term, and it still has to be proven that optimistic announcements will be followed by really reliable results after the change of leadership in the IOTA foundation.
---
Best place to buy Bitcoin and IOTA: