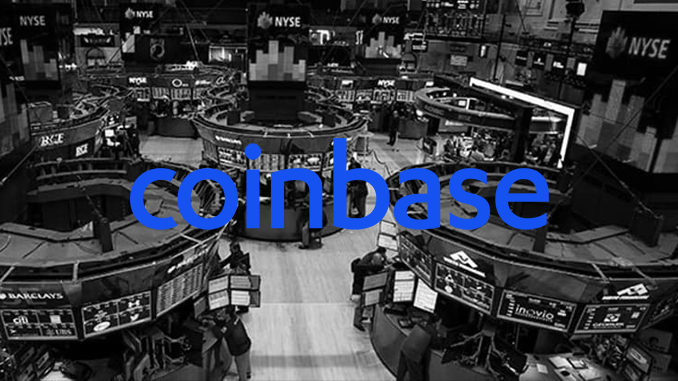 The highly anticipated IPO of US crypto exchange Coinbase is casting shadows ahead: shares are already changing hands on the private market, valuing Coinbase at $77 billion.
In the crypto year 2021, the announced IPO of Coinbase will become an important indicator for the attractiveness of the crypto industry in general – there is no doubt about that. But it's not just since FTX opened a pre-IPO trade in Coinbase's future shares in December that the overall valuation has naturally been of interest. Now a U.S. portal reports, citing insiders, that behind the scenes there is also already brisk private trading in Coinbase shares. Early investors and Coinbase employees offer their shares and an order book is kept. A price is then determined on a weekly basis and this has risen from 200 US dollars in the first week to 301 US dollars in the second and 303 US dollars now in the third week. For comparison, the future share price of Coinbase is currently around 385 US dollars on FTX.
How much is Coinbase worth?
In Coinbase's last known round of funding in 2018, the company only achieved a valuation of $8 billion. There will be about 250 million shares, and based on private market figures, extrapolating Coinbase's valuation now would be $77 billion. This would make Coinbase worth far more than, for example, the classic stock exchange operator Deutsche Börse, which comes to the equivalent of just over 30 billion US dollars. With the prices of FTX, the picture per Coinbase becomes even more optimistic.
The reason for this is, of course, Bitcoin and leading altcoins with their new all-time highs, which, in turn, ensure increasing sales at Coinbase. Moreover, institutional investors seem to become a separate customer group at Coinbase. However, Coinbase does not allow more detailed insights into its finances, and a concrete date for the initial listing has not yet been set. But private trading is already reaching million-dollar volumes per week, according to insiders, which speaks for a relatively realistic pricing.
Conclusion: Coinbase can hope for a successful stock market launch
Coinbase intends to debut on the stock exchange as a "direct listing", i.e. without a prior pricing process and the issuance of new shares. The already existing interest and the current valuations suggest in any case a start that will please the crypto industry. Important here are benchmarks such as precisely the overall valuations of classic stock exchanges coupled with future prospects. Quite a few experts also believe that Coinbase's stock market launch could have a positive impact on the price curves of Bitcoin and the like.
---
Best place to buy Bitcoin: