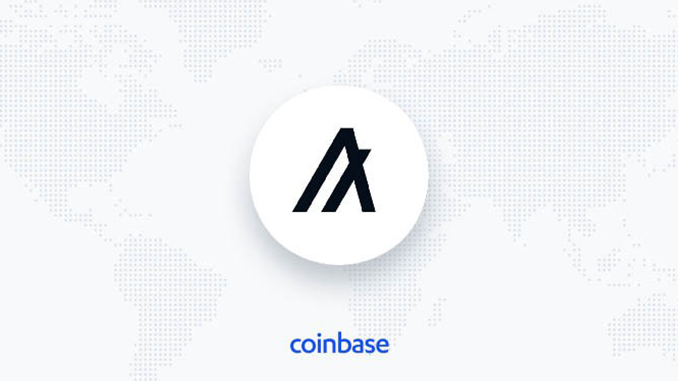 Almost one year after the listing at Coinbase Pro, Algorand (ALGO) has now also made it into the circle of crypto currencies generally listed at Coinbase. At least in the short term, ALGO's share price has been able to benefit significantly from this step.
Algorand (ALGO) went public in June 2019 with great advance praise, but could not meet the expectations of early investors. ALGO's entry price at that time, which was USD 2.40, is only a relic from today's point of view with a quotation of USD 0.34. Now the project hopes to gain new momentum through the listing on Coinbase. After Algorand was already included in the portfolio of Coinbase Pro in August 2019, ALGO is now also tradable in the basic version of Coinbase. This was announced by the US Crypto Exchange via blog post.
Background to Algorand and Coinbase
Algorand has a founder in the Italian Silvio Micali, who as the winner of the prestigious Turing Award attracted attention and trust. After all, the Turing Award is considered the unofficial Nobel Prize in mathematics. Micali advertised for ALGO that its crypto currency would be equally faster, more secure and more decentralized than others, thus solving the so-called Blockchain Trilemma. However, it seems that these approaches did not succeed in being implemented in applications using ALGO, as documented by the price decline.
ALGO is now referred to as Algorandum 2.0, and Micali is focusing in particular on better smart contracts. Coinbase, like others, also emphasizes the Pure Proof-of-Stake protocol at ALGO, which should make Algorand technologically future-proof. It is also pointed out that staking for ALGO is already supported by Coinbase Custoday.
Conclusion: ALGO gets new hope through Coinbase
As early as autumn 2019, ALGO realized that the hoped-for rapid breakthrough into the mainstream did not succeed and the share price took a sharp dive. The initial listing of Coinbase temporarily increased ALGO's share price by 30 percent, once again showing the so-called Coinbase effect. With Coinbase, Algorand becomes known to a broad base of investors, especially in the USA. However, ALGO's share price is already crumbling again this weekend and it remains to be seen whether this crypto-currency will be able to recover from the price falls of the past. After all, the all-time low of USD 0.10 from March 2020 has been shaken off for the time being. Now it is up to Micali and the Algorand Foundation to fill the ambitious project with life in the form of practical applications.
---
Best place to buy Bitcoin: